11 Handmade Party Favor Bag Designs
Sep 23, 2022
To goody bag…or not to goody bag? Favor bags (often called goody bags) can sometimes be an area of debate when it comes to kids' parties. But I'm going to assume you've already decided to provide them (the debate is a topic for another post), so we'll skip that part for now and move on. Party favor bag designs have become more elaborate over the years, but with this post, I'll show you how to make your bags look awesome without major expense or time investment.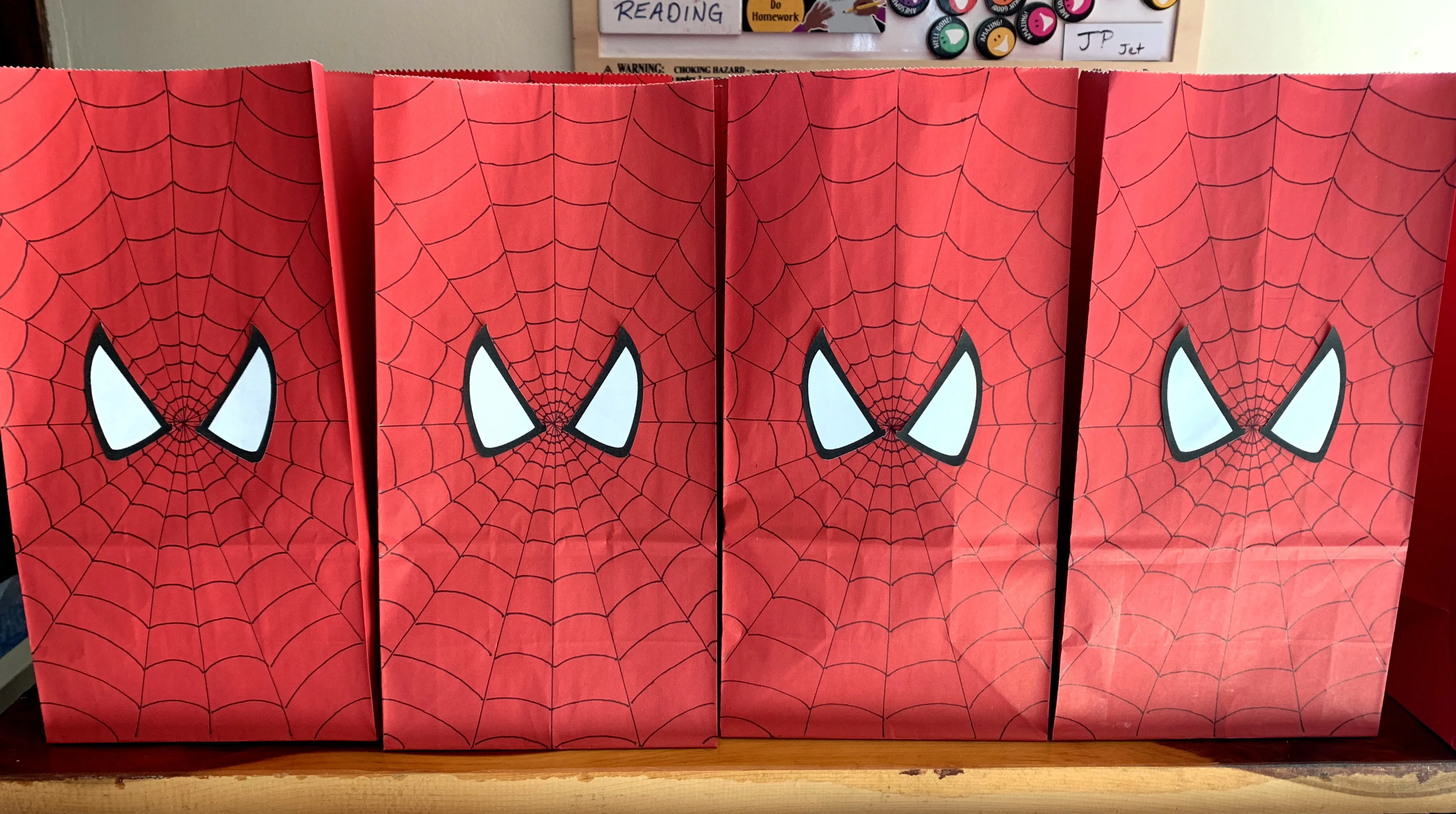 Please note this post contains affiliate links. Any purchases made through these links will not incur additional fees on your part. Thank you for your support!
Before You Begin
Obviously the first thing to consider when crafting your own favor bags is:
What's your party theme?
Hopefully you have an answer to that question in mind already, but if not, take some time to make that decision and then come back to this post.
If you know your theme, you're halfway to the finish line when it comes to party favor bag ideas. You've probably already done some research on decorations at this point as well. That research can be used to develop your bag design (yay, multi-tasking!)
Some planners go above and beyond when it comes to their party favor bags, while others prefer to go with something simple.
Easy Party Favor Bag Designs
These Harry Potter goody bags are a great example of how simple ideas can have a significant impact. Even though all I did was create a lightning bolt template and use permanent marker to create the design on each bag, the effect is still quite nice. The scar is a major component of the Harry Potter stories, so it really brings home the party theme.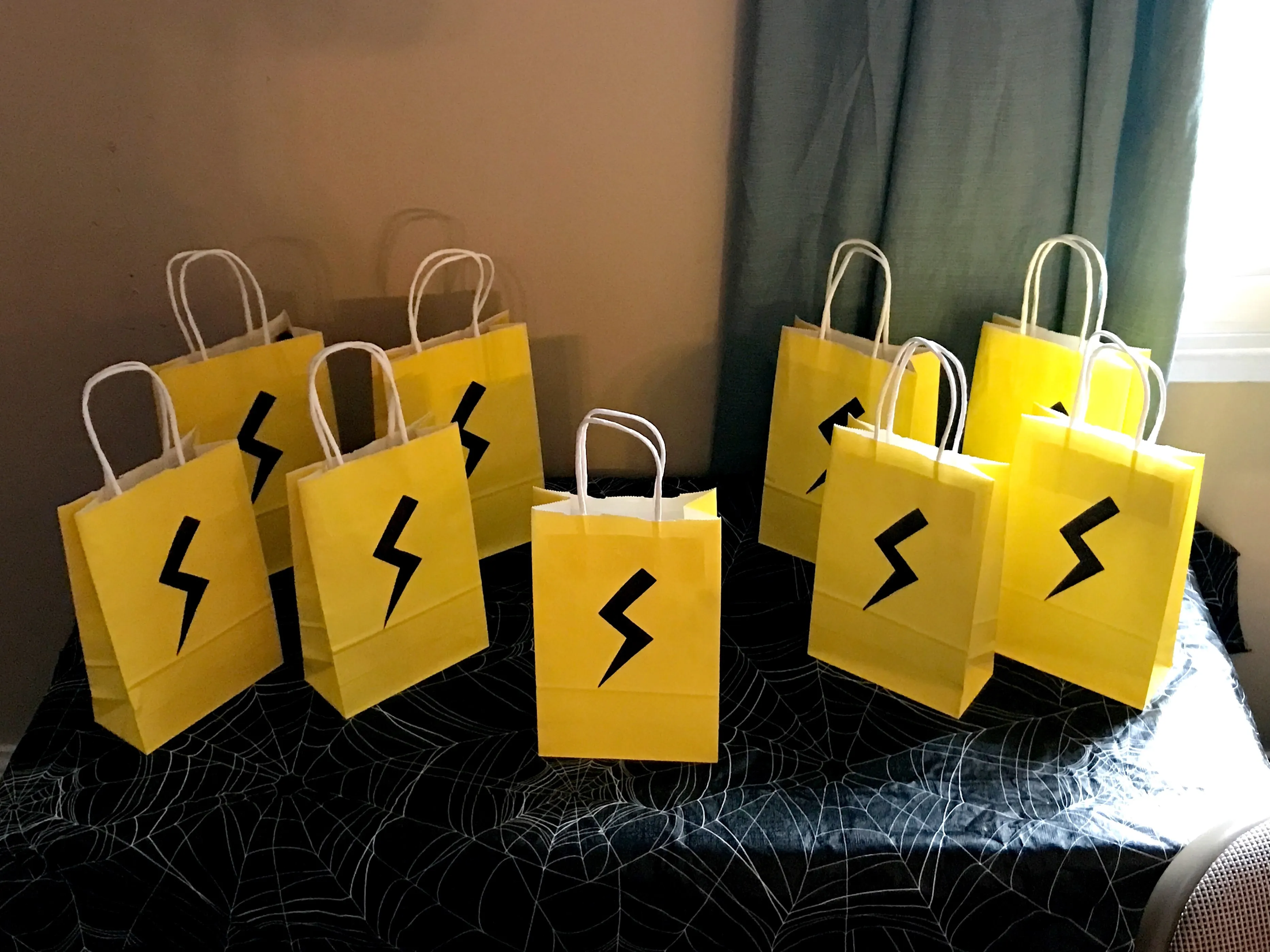 If you wanted to go a little beyond this simple design, you could make Harry's glasses the focal point, shrink the lightning bolt down, and place it above the glasses.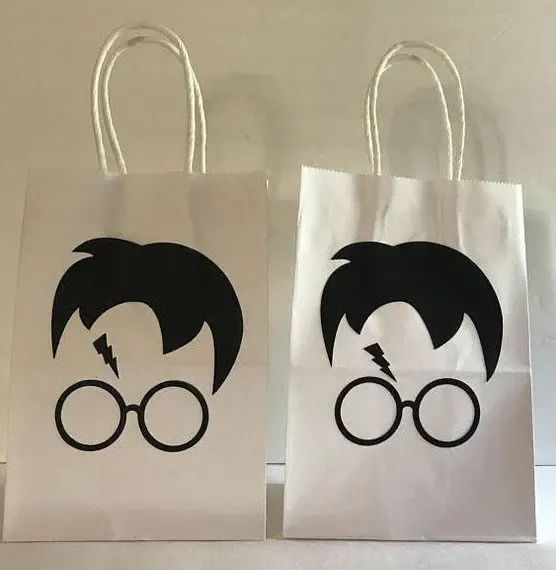 I've also seen a simple Hogwart's tie cutout added to a bag (I would probably go with a black bag). Both of these designs are quick and easy.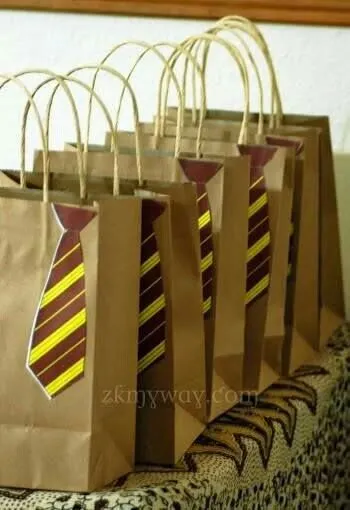 Think about your party theme…if it's a movie, what is one of the most important scenes or characters in the film? What can you take from the story to create a relevant bag design? Keep in mind, it doesn't have to be something complicated; it can be as simple as a single bolt of lightning…or a symbol.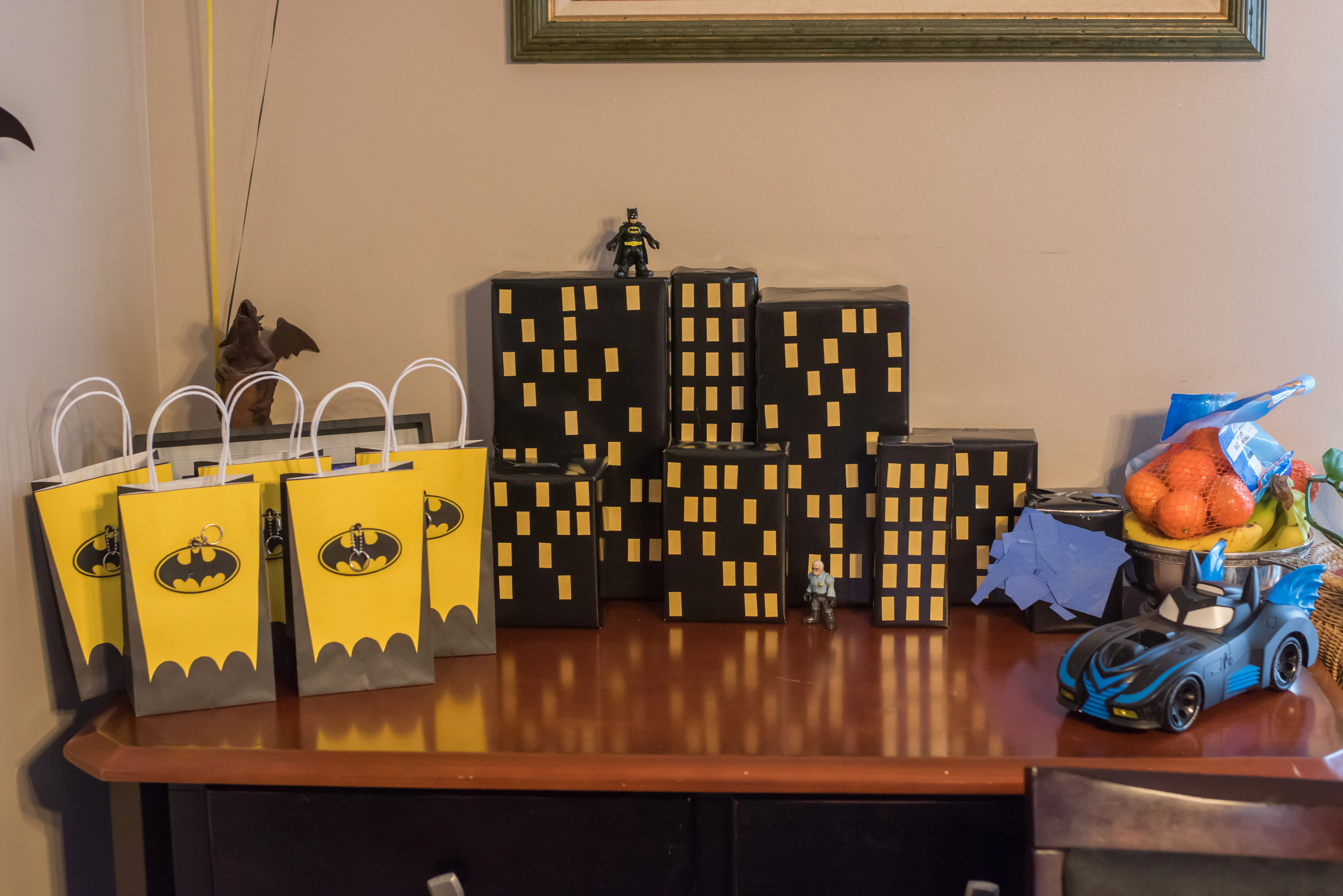 For example, the Batman insignia is everywhere, so finding a template online is easy. Add it to a yellow or black bag and you've got a simple, yet very cool, favor bag design for a Batman or superhero party.
Middle Ground Party Favor Bags
I usually choose the middle ground when it comes to party decorations and other aspects of the planning process. Every decoration I craft is designed to highlight the theme of my party, and I do my best to stay within my budget and time constraints.
It's no different with favor bags. These four ideas require a bit more attention to detail, time and money to craft, but they are super-cute and guaranteed to receive compliments from your party guests (and even their moms and dads).
How to Train Your Dragon
Toothless as a goody bag? Who would have thought! His eyes seem simple enough, but if you look a little closer, you'll see he also has a tail (on the back of the bag).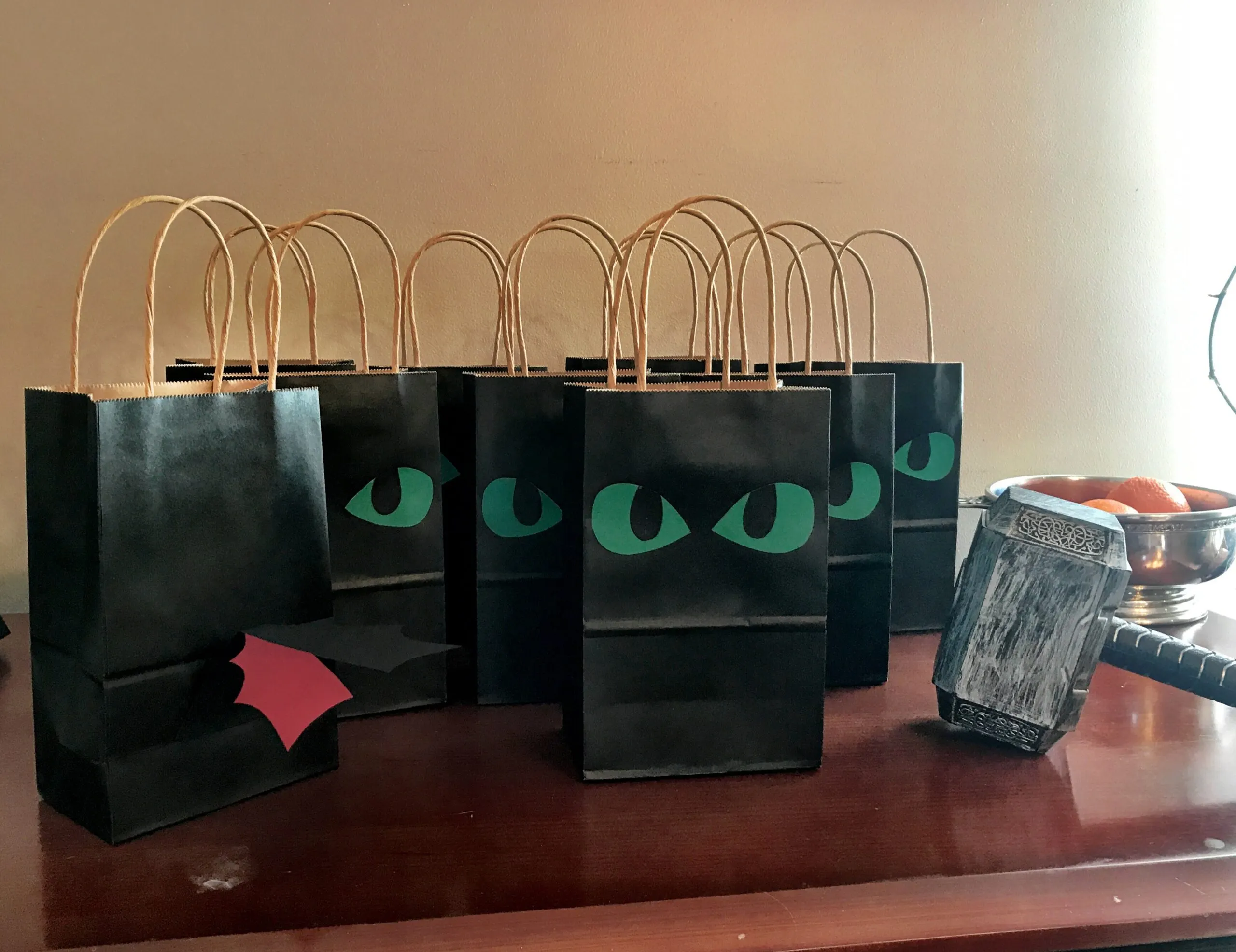 Dragon/Unicorn
These two bag designs were created by my friend, Jennifer, for her daughter's mythological creatures birthday party.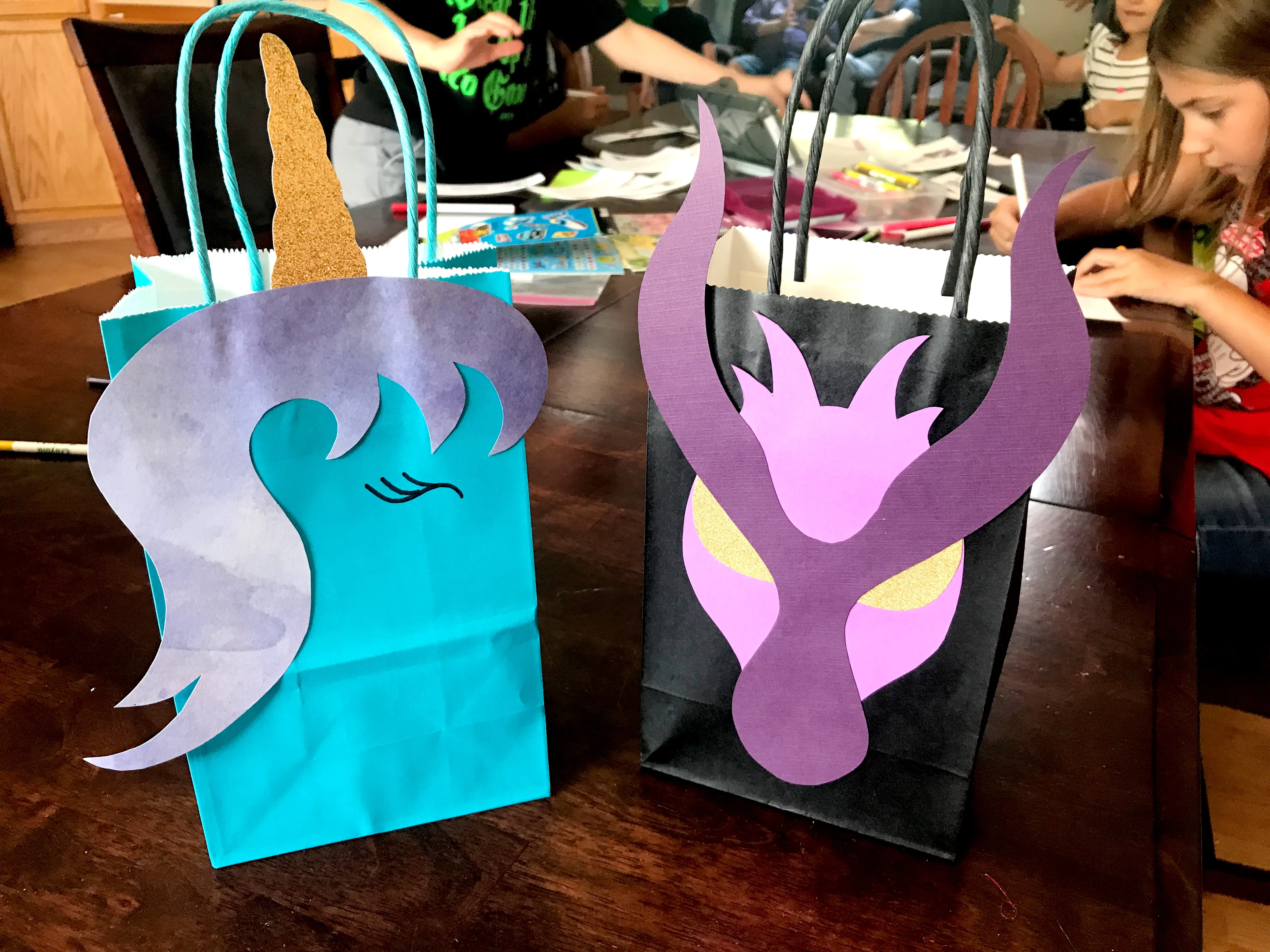 Superhero
The bags you see in this photo are primarily DC heroes, but you could easily create some Marvel-themed bags as well using the same general concept.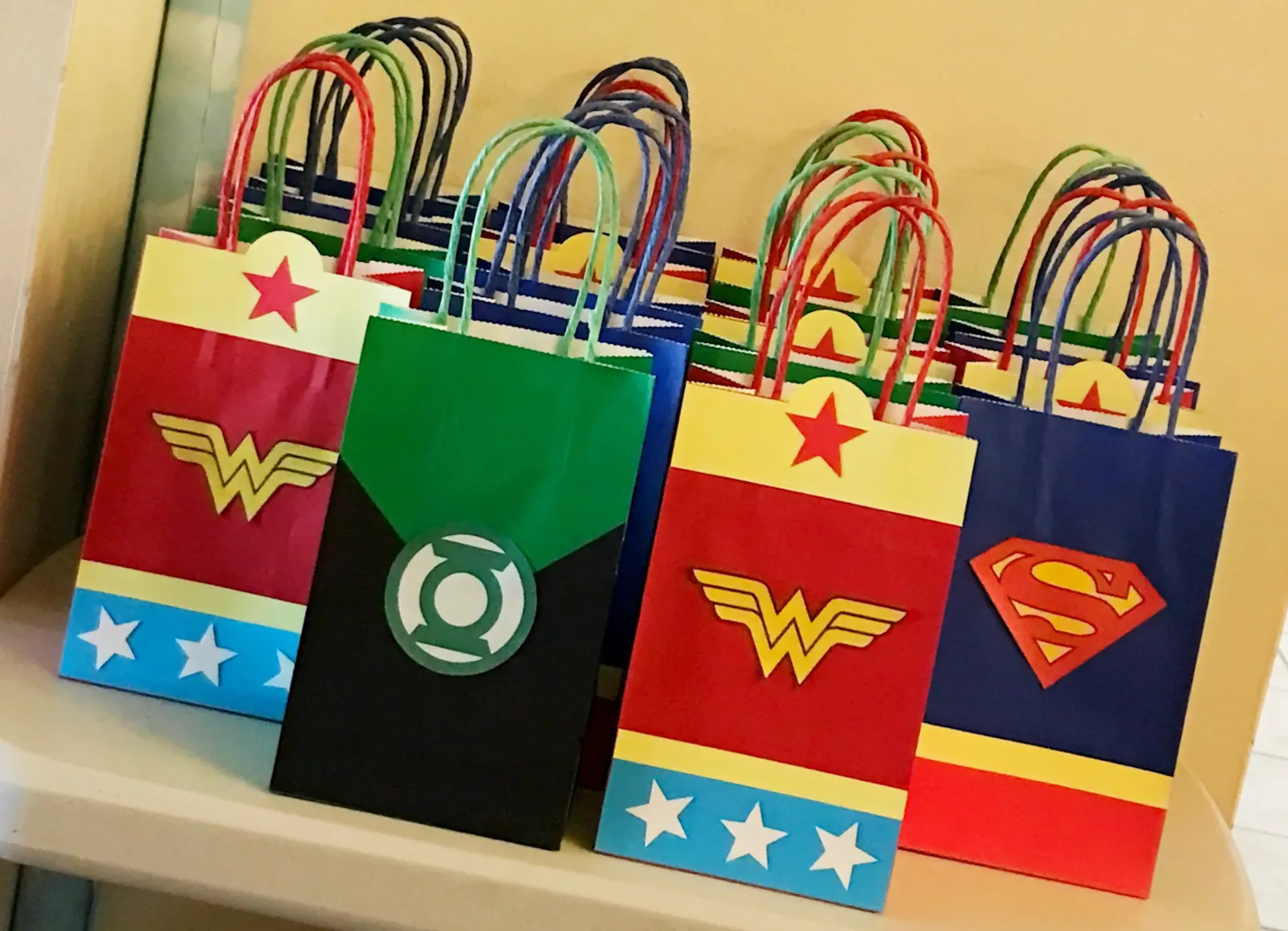 Mickey Mouse
​Micky and Minnie ears sit atop black bags with a little red to represent Mickey's pants and pink (with white polka dots) for Minnie's dress.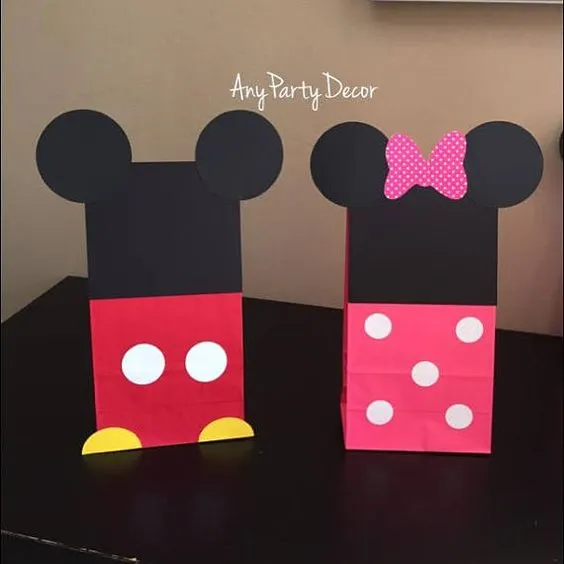 Go Crazy with Your Favor Bags
Now, this is where things get a little crazy! I have been known to go here occasionally…as long as I have the time and budget to invest. It really depends on how crafty you are as well. If you want something quick and easy, go for one of the ideas above. Just create templates, cut out the various parts and pieces, glue everything onto the bags, and call it a day!
However, if you find a really cute idea (like the examples below) that you just have to try, I say go for it! When you break these down, there's nothing complicated about them. Keep in mind, though, there are definitely more steps involved with these designs, and some crafters don't like this type of repetition. If the mere thought of making 15 troll bags makes your skin crawl…again, go for a simpler design.
Trolls
The troll hair is tulle, which is really cheap, especially if you catch it on sale at your local craft store. You can use either paper or felt for the other components, which are also very inexpensive. Put it all together and you get an adorable "Poppy" party favor bag. It wouldn't take much to create a "Branch" bag as well.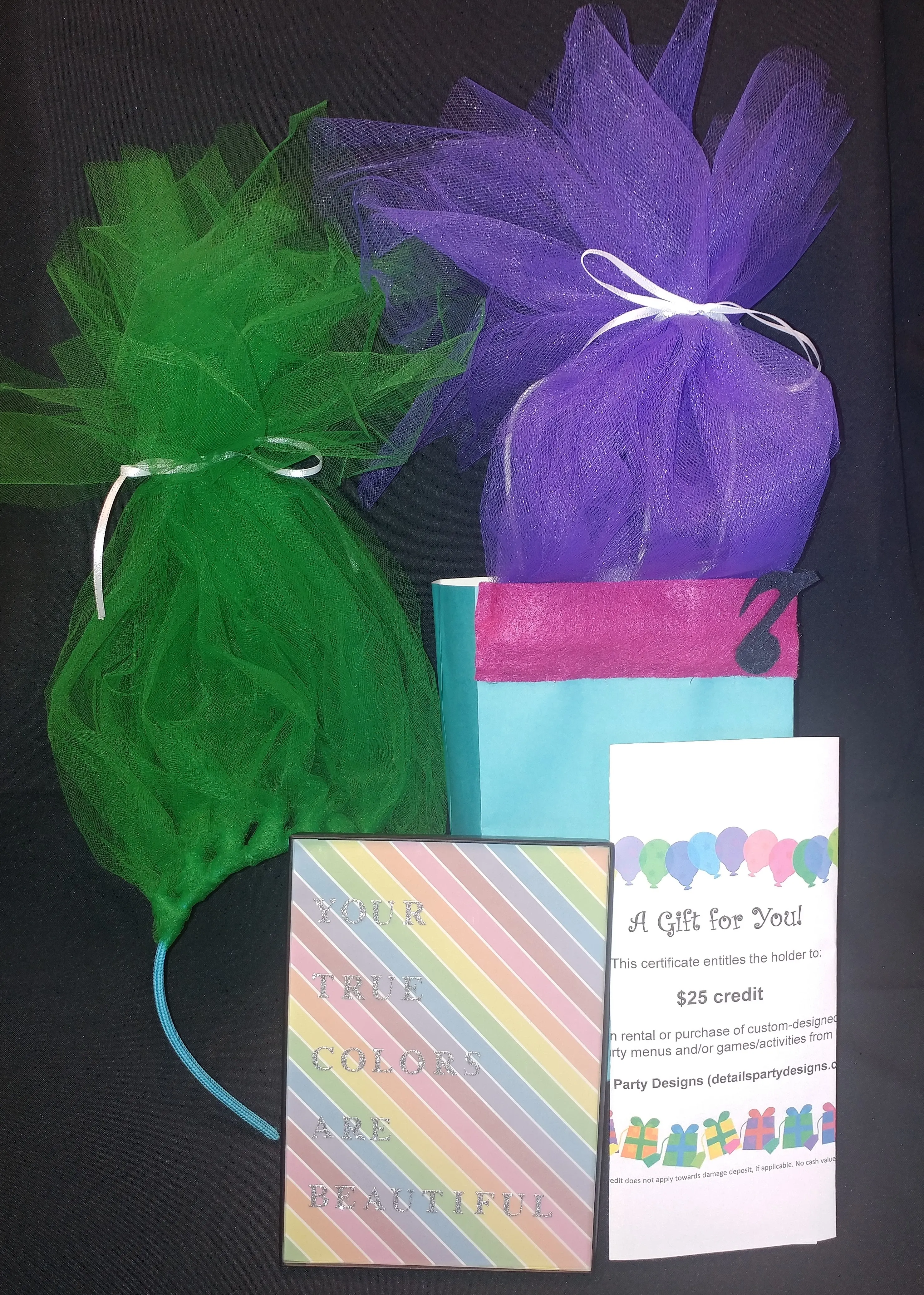 Plants vs. Zombies
Ok, I'll admit it…I'm totally doing this for our upcoming Plants vs. Zombies Halloween party. I dabble in polymer clay as a hobby (I have a few of those). I plan to buy two sizes of clay pots for each guest; these aren't very expensive, especially if you get them on Amazon. I'll craft individual plants out of polymer clay to place in the tiny pots, which will sit inside the slightly larger pots. I'll also include seeds (to plant in the larger pot) and possibly some small garden tools, depending on cost.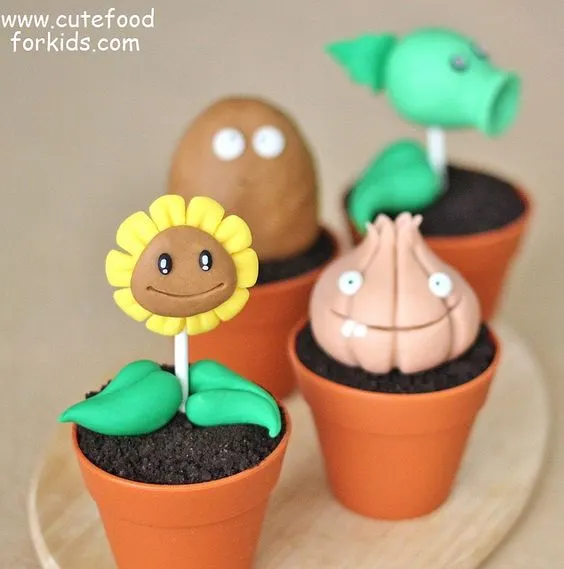 Art Party
This is another idea I considered for my daughter's upcoming, art-themed birthday party. However, since the party guests will be making several works of art to take home, I opted to simply provide smocks, paint palettes, and brushes instead. However, this would be an excellent party favor "bag" design for kids of all ages. You can easily tailor your favors by age. For instance, you might want to provide crayons or colored pencils for younger children, and watercolors or markers for older children.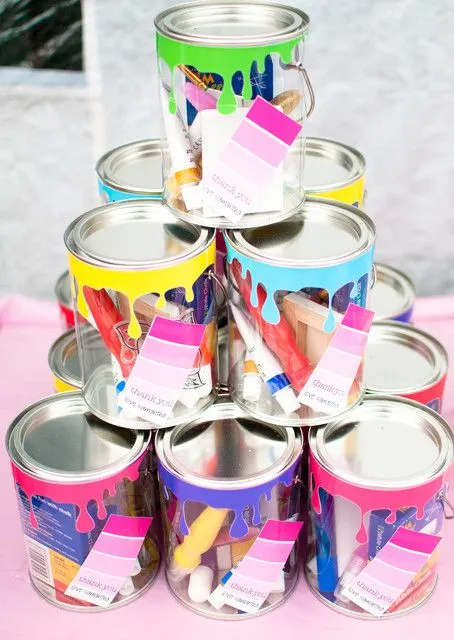 Final Favor Thoughts
These bags are all unique, and most importantly, they are theme-specific. Some are easier to construct than others, but in the end, your party guests will love them regardless of how much time or money you spent making them!
Want more fun goody bag ideas? Check out the pins on my Party Planning Tips board on Pinterest.
Happy party planning!