5 Fun Toddler Party Activities
Aug 15, 2022
Let's face it: toddlers at an older brother or sister's birthday party are often out of their element. And as a party planner, it can be really hard to find toddler party activities to keep them entertained for any length of time. Have you ever looked up from lighting the birthday cake to see a 4-year old doing laps around the house and bouncing unceremoniously off the guests? Seriously. That's my son's plan – in its entirety – every time his sister has a birthday party. He only slows down to swipe some snacks when no one's looking.
I remember contemplating his sister's 10th birthday party (the theme was ART). All I could do at first was imagine my son barreling through a room full of budding artists tentatively holding brushes loaded down with sloppy acrylic paint. It forced me to think about this issue more seriously. What could I give the little ones to do that would keep them occupied while the big ones made a more "controlled mess" (a.k.a ART) in the other room?
Following are five ideas I've seen work in one setting or another, at least for a while…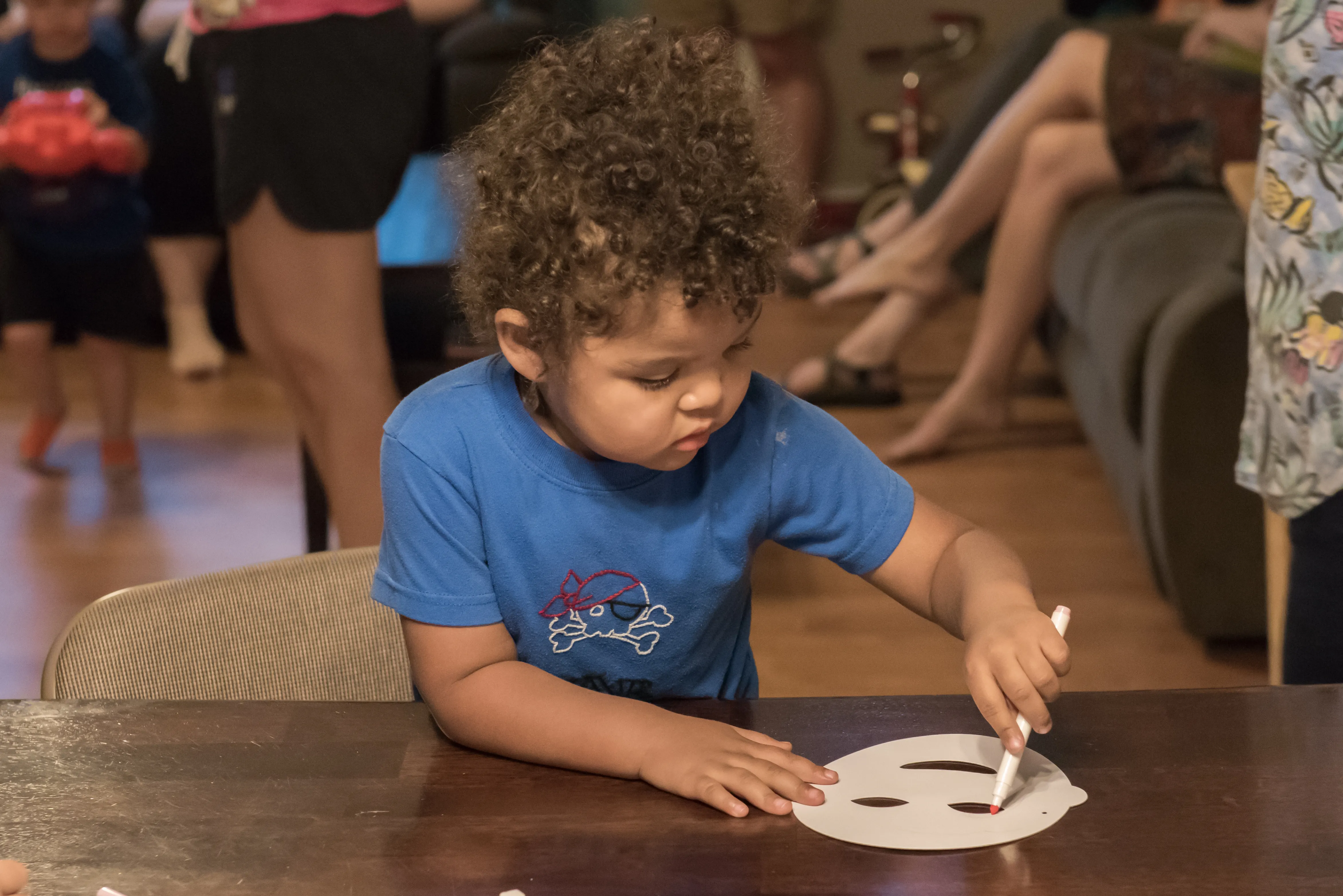 The Infamous Toddler Table
In the case of my daughter's art party, I thought it might be appropriate to set up a "Little Artists" table for the younger children. I've tried this technique in the past with mixed results. As long as the toddlers are near the action, it seems to work for a limited amount of time. Of course, that all depends on what they get to do at their own table. Coloring pages will only hold a toddler's attention for a short while, but finger painting or watercolors will produce a more lasting effect. Unfortunately, the latter two ideas can produce a bit of a mess, so an adult (or responsible teenager) checking up on them periodically is a good idea. Smocks (or old t-shirts) are also recommended.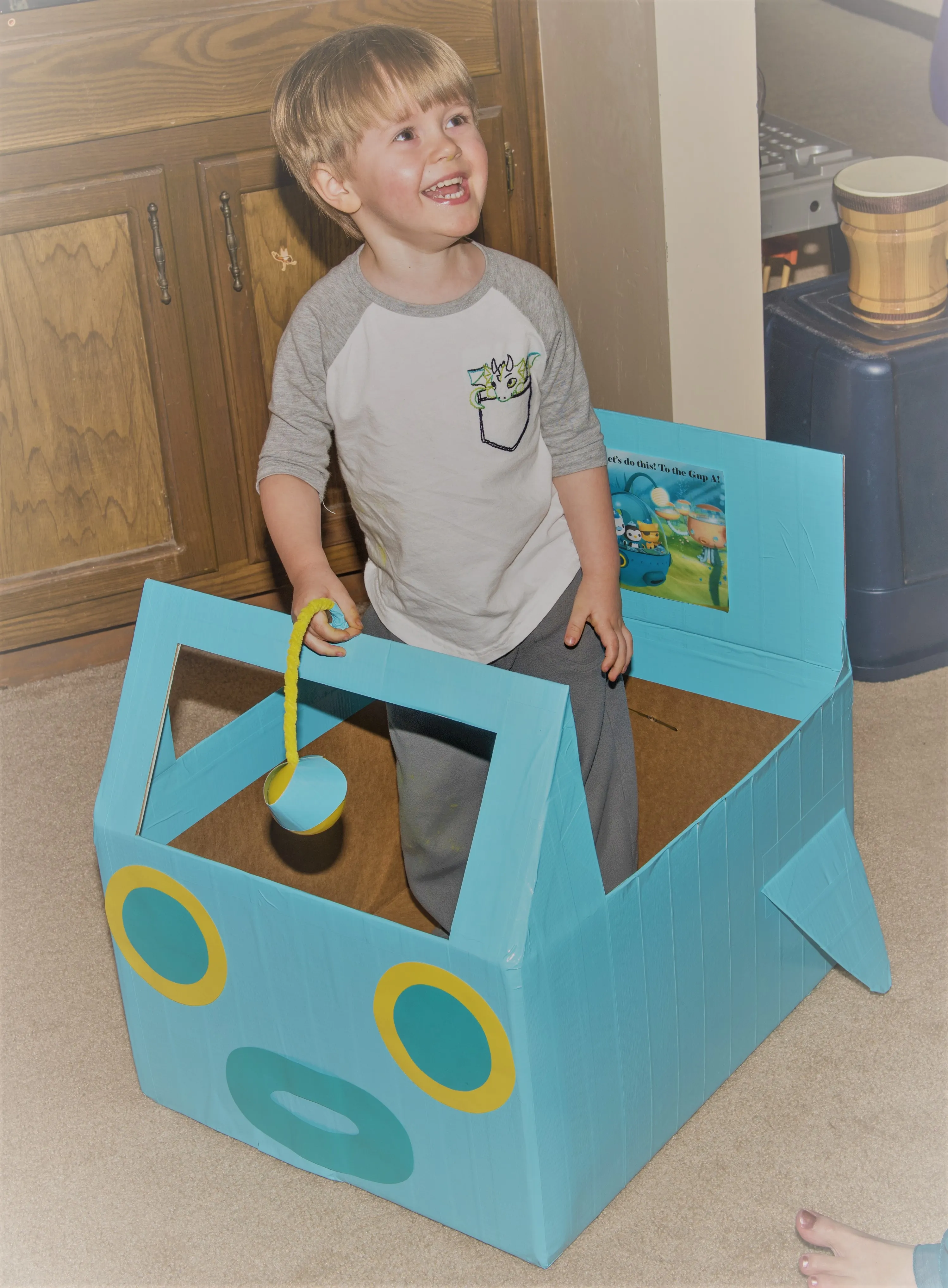 Play Station
If a toddler art/coloring table doesn't sound appealing (you know your child's interests better than anyone), then try setting up a play station just for them. It might be in one room away from the action or right in the middle of it…the location depends on your venue. A play station may focus on one activity, such as building blocks, or multiple areas for a more lasting experience. In our family room, the little ones can play with building blocks, Hot Wheels cars, a remote control Jeep and balloons. The area is pretty well contained. In fact, if we need to, we can close the child gate and keep them corralled for a short period of time.
Role Playing
This is especially easy to accomplish if you have a scavenger hunt or other such game designed for the party guests. Simply write in the toddlers to be keepers of some of the clues. You can choose to tell the toddlers or not…it's up to you.
When my 2 year-old son dressed the part of Frodo at our Lord of the Rings Halloween party, I stuffed one of the Fellowship Scavenger Hunt clues in his pocket without his knowledge. I didn't want him playing with it and potentially losing the clue, which would have disrupted the game. At age four, I would probably tell him what was going on just to provide a bit more challenge to the hunters.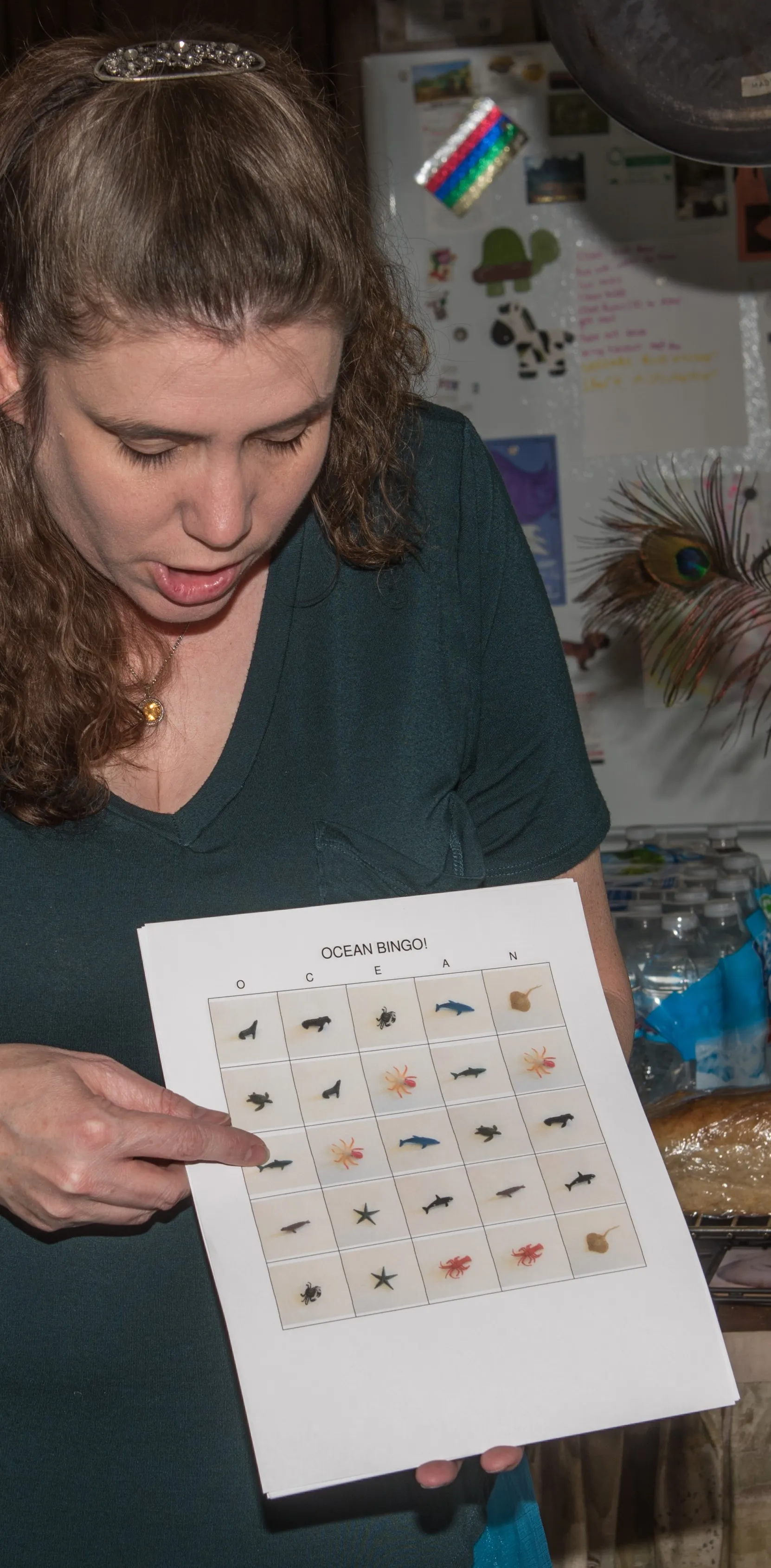 Party Games for Little Ones
Some games/activities lend themselves well to all ages, especially if there aren't a lot of rules. However, if you have a game that involves a lot of reading in order to move forward, you'll want to come up with another option for your toddlers.
For an ocean-themed party I planned a couple years ago, I developed a Bingo game using images rather than words. The party was for my 2 year-old's birthday, so I wanted to make sure the toddlers were involved in the games and activities. I photographed small plastic ocean animals and created multiple Bingo cards for the kids. Then I hid the plastic animals around the house for the kids to find. The goal was to find the right animals to get a Bingo on their card. Although the toddlers didn't really follow the "rules" like the bigger kids did, they certainly enjoyed hunting for the ocean animals.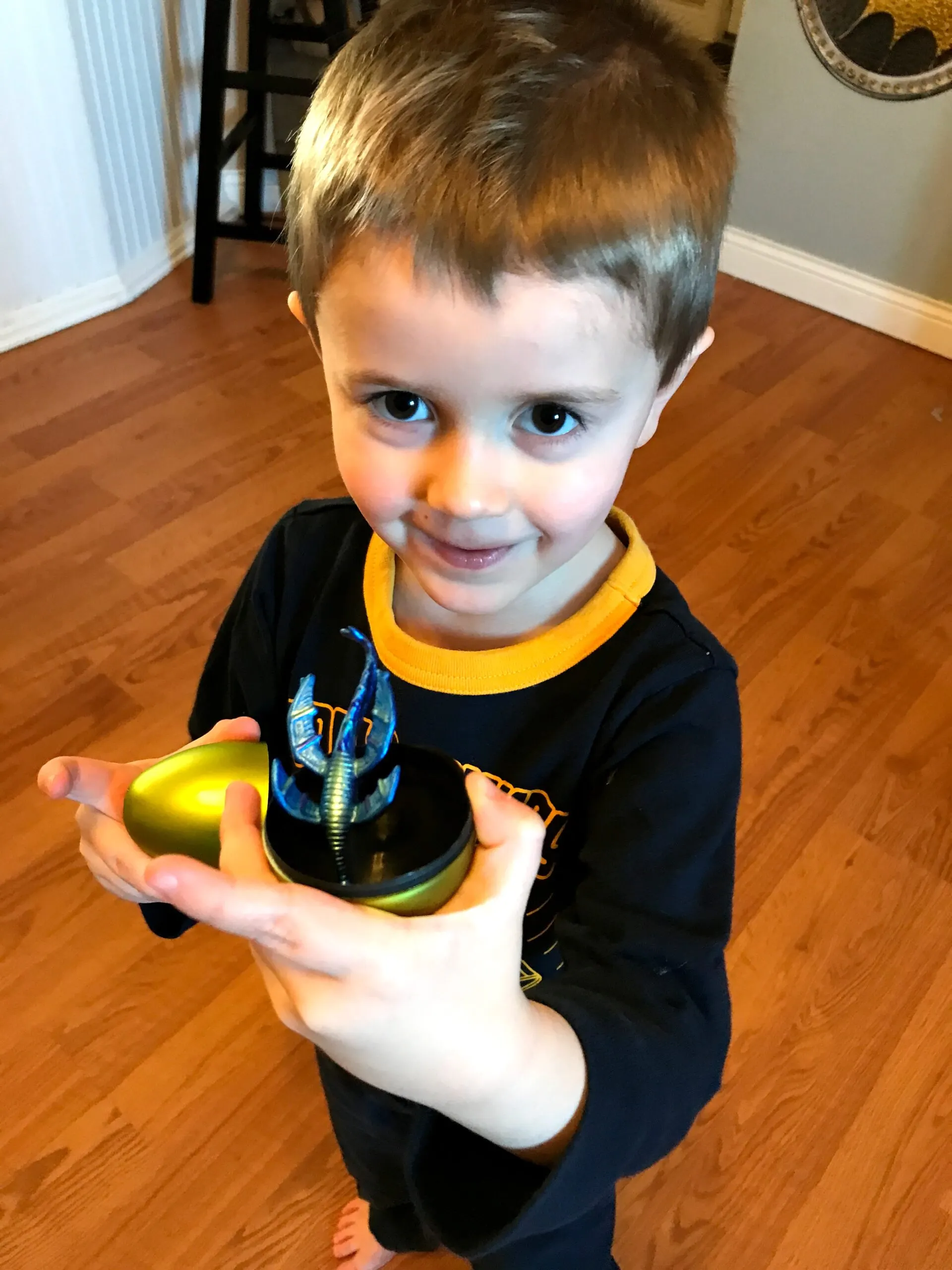 Toddler Jobs
Toddlers love doing things other people find annoying, time-consuming, or just plain boring. For instance, my 4 year-old son enjoys helping his sister take the trash out to the curb on Tuesday evenings. He also likes "sweeping the floors." He thinks the vacuum is the best toy ever, and with a little prodding, he will even help clean up his toys.
So why not give the toddlers at your next party special jobs designed just for them? Here are a few ideas:
Napkin Distributor

Party Photographer (give them each an instant camera)

Present Dispenser (this is a good job for the little brother or sister of the birthday child)

Goody Bag Guard (and distributor when it comes time)

Cookie Captain (or any other food they can hand out to guests)

Refuse Wrangler (have them carry around a trash bag and collect plates/napkins after cake is served)
Tho I Be Small...
It may be a bit of a challenge and take a little extra time, but coming up with activities to keep toddlers busy during a sibling's birthday party is just as important as entertaining the older guests. Not only will the little ones have fun in their own way, but they'll also be less likely to get into things and disrupt everyone else's fun.
Do you have a sure-fire way to keep toddlers entertained at big brother or sister's party? Let me hear from you in the Comments section below. And if you're looking for some fun party theme ideas, hop on over to my Party Themes page! Happy party planning, everyone!