8 Simple Steps For Developing an Awesome Party Plan
Sep 24, 2022
You may not be into party plans at all, but let me tell you…when I'm prepping a birthday party for one of my children (or our annual Halloween party, for that matter), I make sure to:
PLAN, PLAN, PLAN…and PARTY PLAN some more!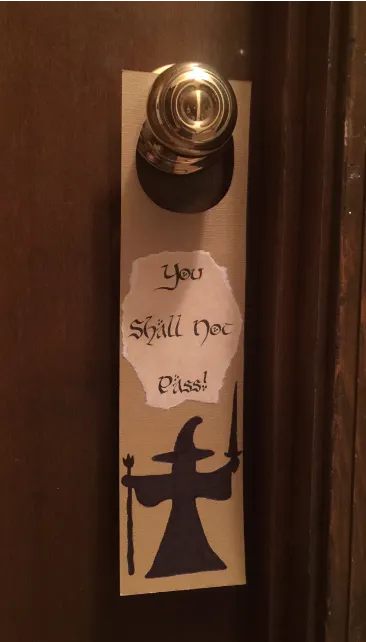 My first really big party was a Lord of the Rings-themed Halloween party. I planned for weeks in advance and still felt overwhelmed the day of the party. I crafted all of the decorations by hand. I even went so far as to cut out leaf-shaped pieces of green fabric to wrap the "Lembas bread." I wanted to serve a dinner fit for a Hobbit, which included a homemade stew, Gandalph's rings (onion rings), and Hobbits in a Blanket (hotdogs wrapped in croissants) for the kiddos. I managed to pull it off, and the dinner (and party as a whole) was very well-received, but I spent the entire day running around like a chicken with its head cut off.
I had planned…I just hadn't planned enough. I spread myself way too thin, but I learned from that mistake. I didn't enjoy myself that day, and enjoying myself is part of the reason I throw these lavish events. So, what have I learned? What do I do now to make things easier (and more enjoyable) for myself? Luckily, I'm going to tell you…
Step 1 of Your Party Plan: Theme Selection and Invitations
Choose a theme and stick with it. If you need some ideas on how to choose a theme, check out one of our previous blog posts here. You can find plenty of theme suggestions on our Party Themes page as well. Honestly, that's the easy step, even though it may not seem like it!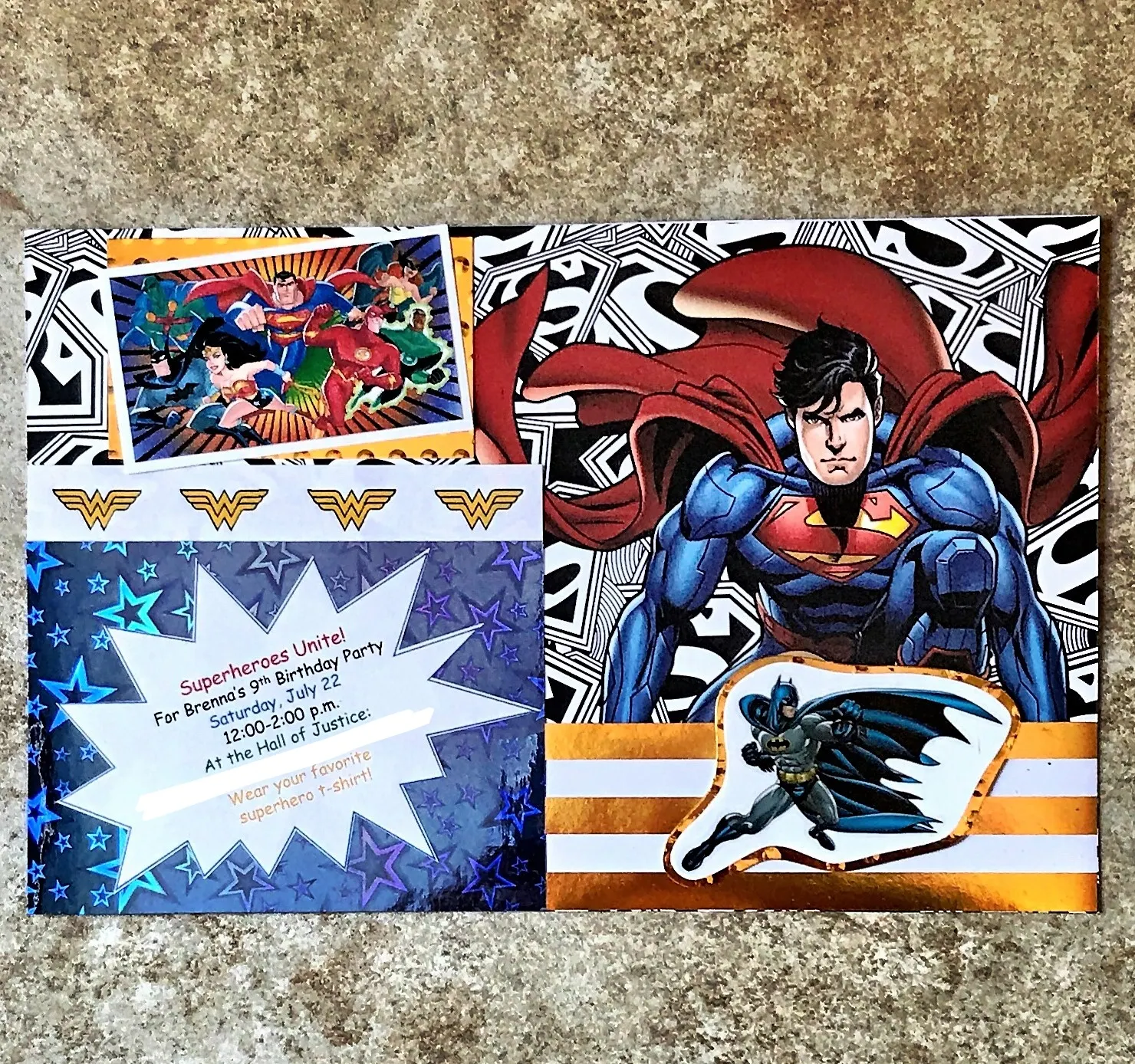 You can choose to send virtual or hard copy invitations. A lot of people really like the hard copy version, but in this day and age, virtual invites are pretty popular. They take less effort to put together and leave you with more time to do the rest of the planning. If you're short on time, I recommend the virtual invitations, but if you have the time to spare, putting together physical invites with your birthday boy or girl can be fun.
Step 2 of Your Party Plan: Research
This step can be difficult or fun; it all depends on your perspective. When I choose a theme, it's usually something I'm interested in…usually. When children are choosing themes for their birthday parties, you never know what you'll get. The day my daughter chose Minecraft for her 8th birthday party theme, my first thought was, "Uuuugggghhhhhh! I don't know anything about Minecraft!"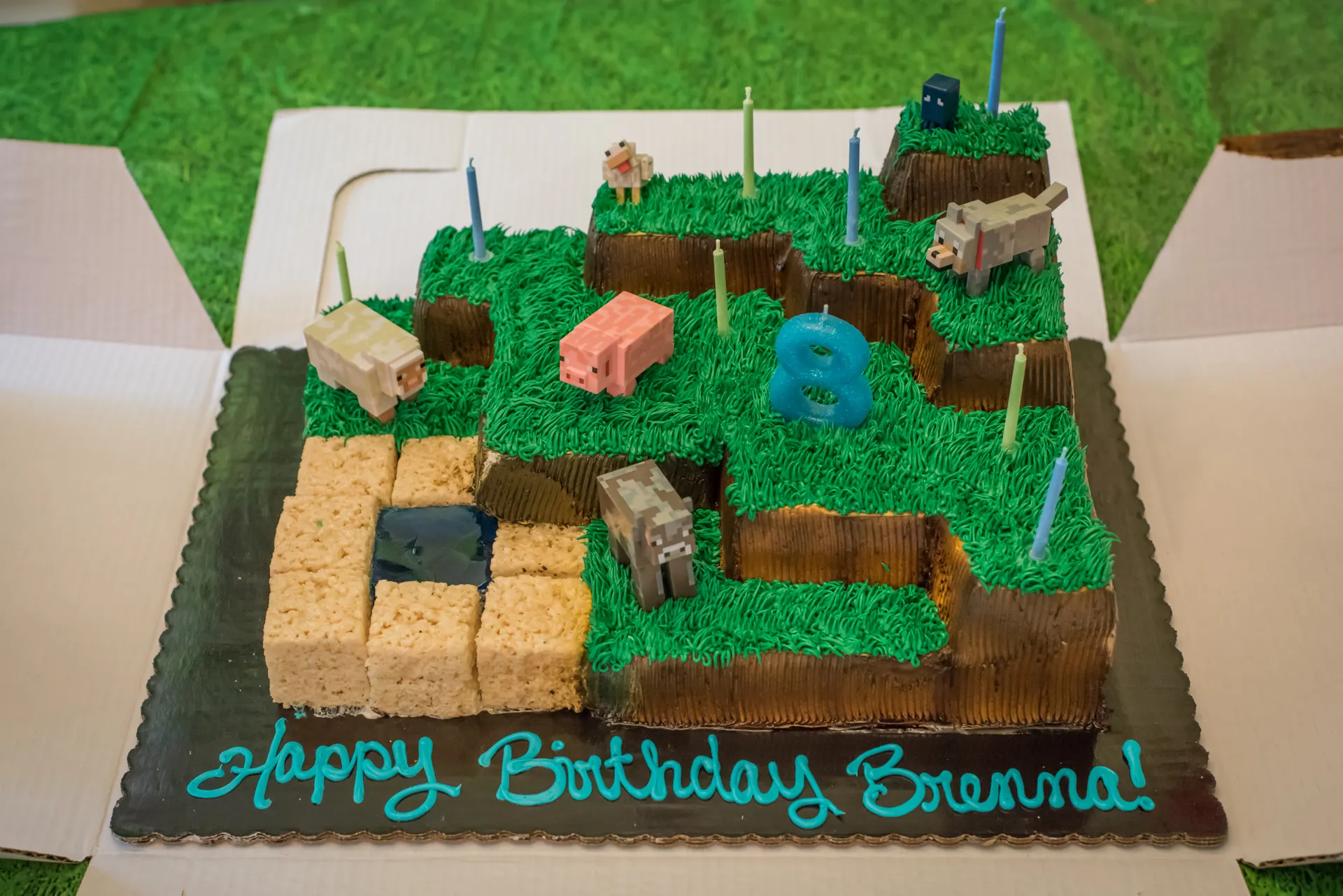 But I got over it and embraced the idea. I now know more about Minecraft than I did before (she chose to decorate her room in a Minecraft theme as well). So, it was both enjoyable and educational…sort of. Think positive!
My favorite research engine is Pinterest. You might have expected me to say Google…nope! You really can't go wrong with the ideas you find on Pinterest these days. There is literally a wealth of knowledge…and so many creative people willing to share that knowledge.
When I'm doing Pinterest research, I create a new board on my account and start pinning ideas that appeal to me. I look for food/snack ideas, decorations, goody bag ideas, and cake suggestions. I usually do this for several days before I really sit down and take a look at what I've pinned thus far.
Step 3 of Your Party Plan: The Decorations
I start my planning with the decorations. If you've visited our Party Themes page, you may have an idea of why I start there. In short, I really love getting into the theme (we're talking full immersion) and transforming our house as much as possible. The kids (and adults) love it too! For me, it's all in the little details. Some may not see them, but others do. When someone comes up to me and comments on the theme-specific food labels on the snack table, I feel pretty darn good about myself.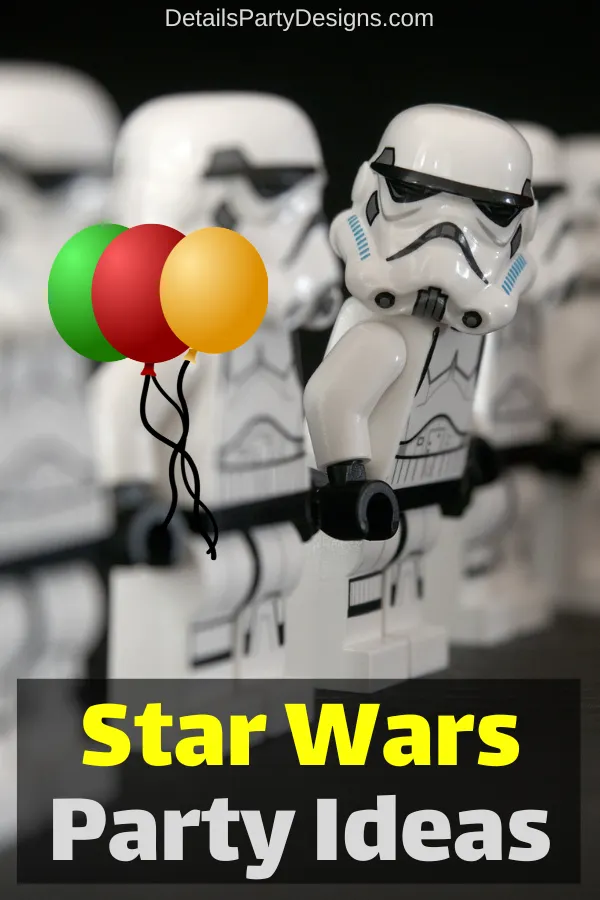 Here's a tip:
When you sit down with your Pinterest party board and start narrowing down ideas for your decorations, copy the images and paste them onto a Word or Powerpoint document (I find Powerpoint easier to use when I'm working with images). Only copy and paste your chosen decorations. This will help you focus on your decoration goals. Don't go back to your Pinterest board for more ideas unless something doesn't work out or you finish your planning early ("What the hey? I can make a few more decorations. I've got time.")
Typically, I print my decorations document and make it into a checklist. When I complete a decoration, I mark it off the list. This is one way I keep myself focused throughout the planning process. I also create a list of materials I'll need for each decoration. I like to spread the expense out over several months.
Step 4 of Your Party Plan: The Menu
This is a critical step. I say that because I love food. I also enjoy coming up with new recipes that fit my party themes. Not as easy as it may sound, but definitely do-able.
Make sure you jot down a list of the food/snacks/cake/drinks you want to have at your party. If you can copy recipes and paste them into a master document, that will make things even easier on you, especially when you're ready to do your shopping. In fact, I create a separate document for my recipes and another one with all the ingredients listed together.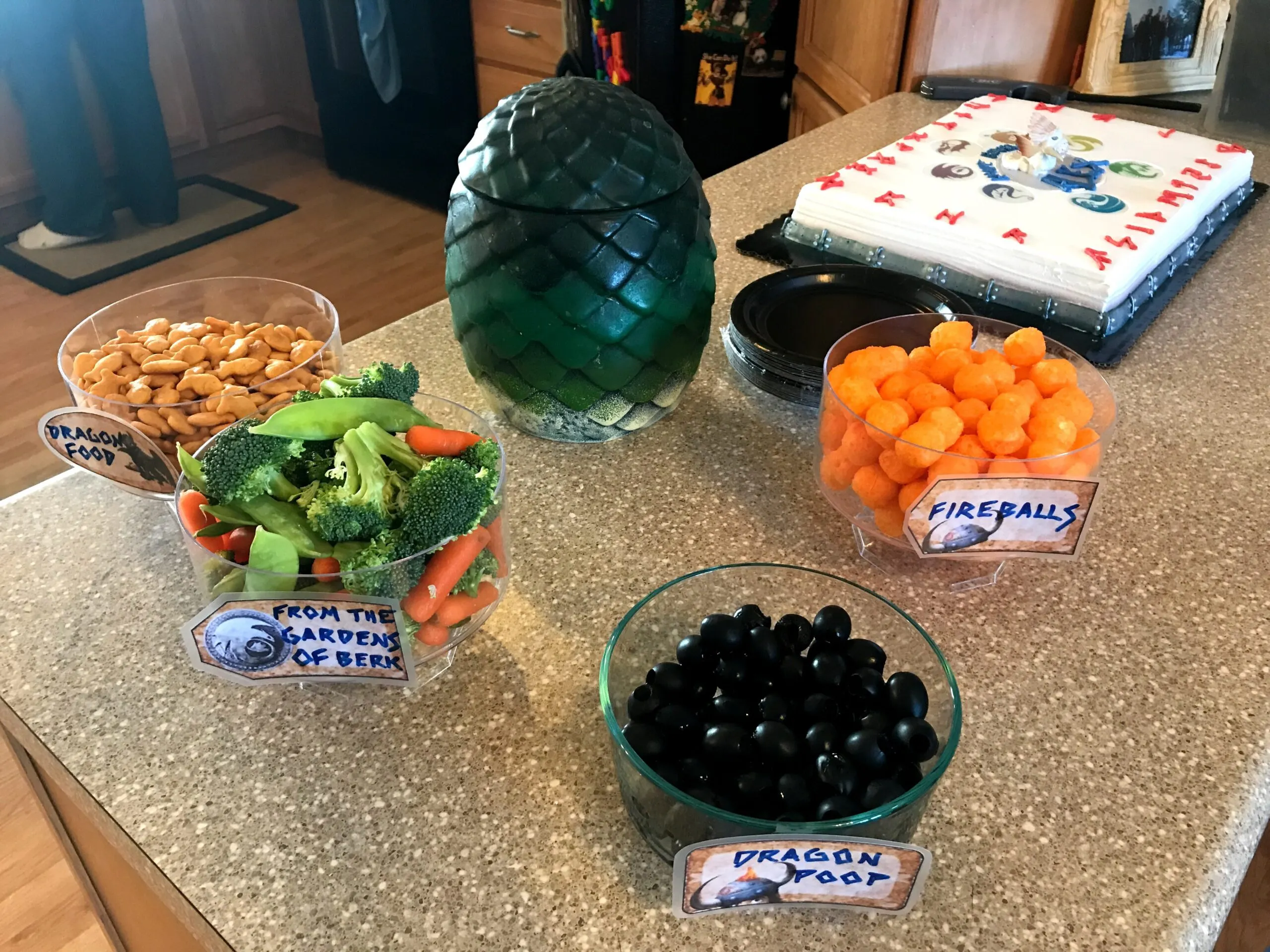 To be Continued…
Ok, normally I wouldn't do this, but as I was writing this post, I realized it was going to be super-long, so I'm breaking it up into two parts. You can find Part 2 here. Check it out!