Themed Party Food Ideas for Your Next Event
Sep 24, 2022
No party is complete without a table full of yummy party food! Oh, you didn't think party food was limited to cake and ice cream, did you? No way! Today's hip party planner knows how to incorporate their party theme into everything, including the tasty stuff.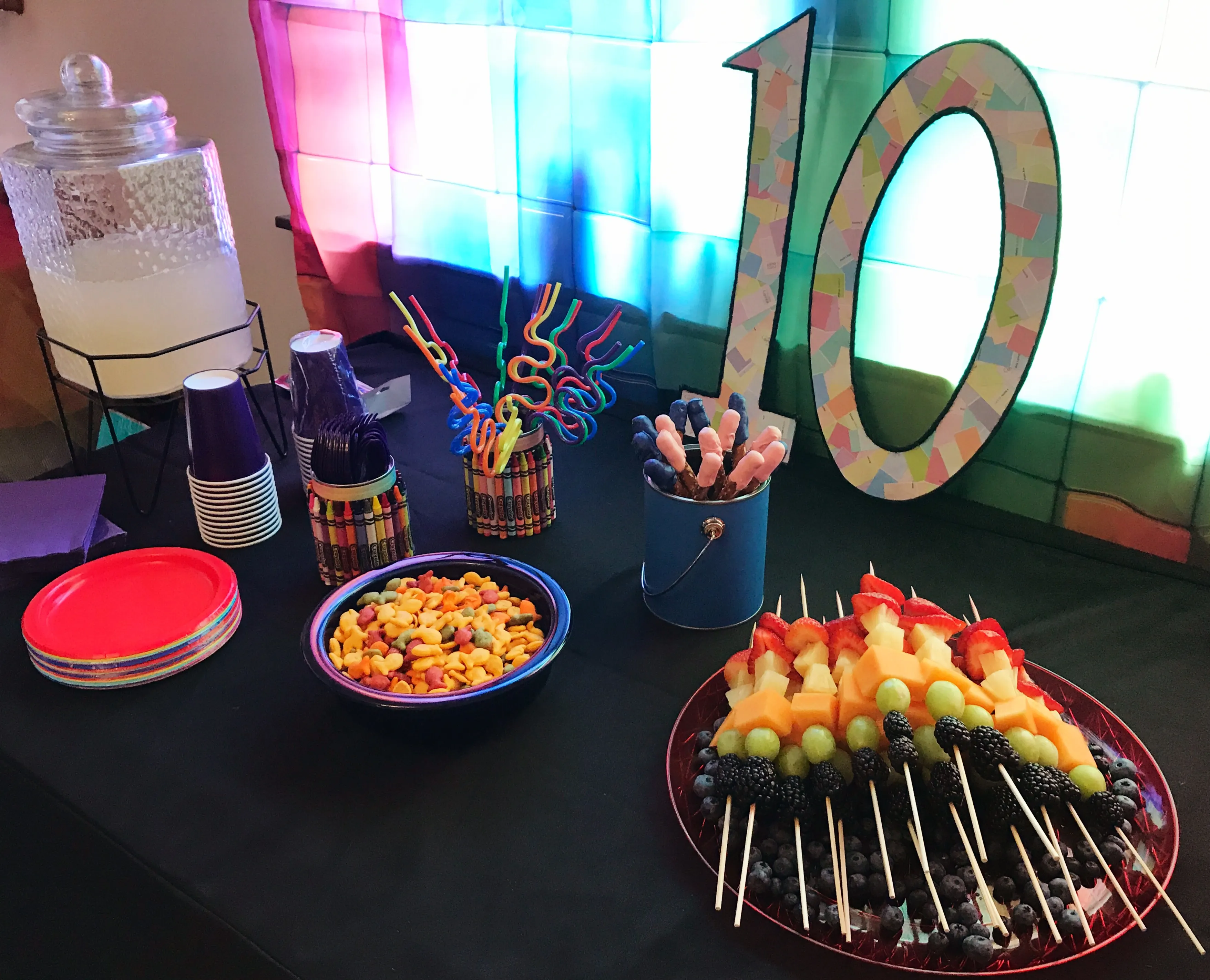 But how do you decide how much (and what) to serve? Your party theme will help you make that decision. I've gone both ways on this one: simple (and healthy) party snacks to keep the kiddos' bellies from rumbling vs. full, sit-down-at-the-table meals based around my theme.
A Formal Dinner Example
For example, my Lord of the Rings Halloween party featured a meal "fit for a Hobbit," which included Hobbit Stew (so good), Hobbits in a Web (hot dogs wrapped in croissants), Gandalph's Smoke Rings (onion rings), Lembas Bread (wrapped in fabric "leaves"), Eyes of Sauron (deviled eggs), Elf Cookies (Keebler), and an adorable "Hobbit Hole" cake.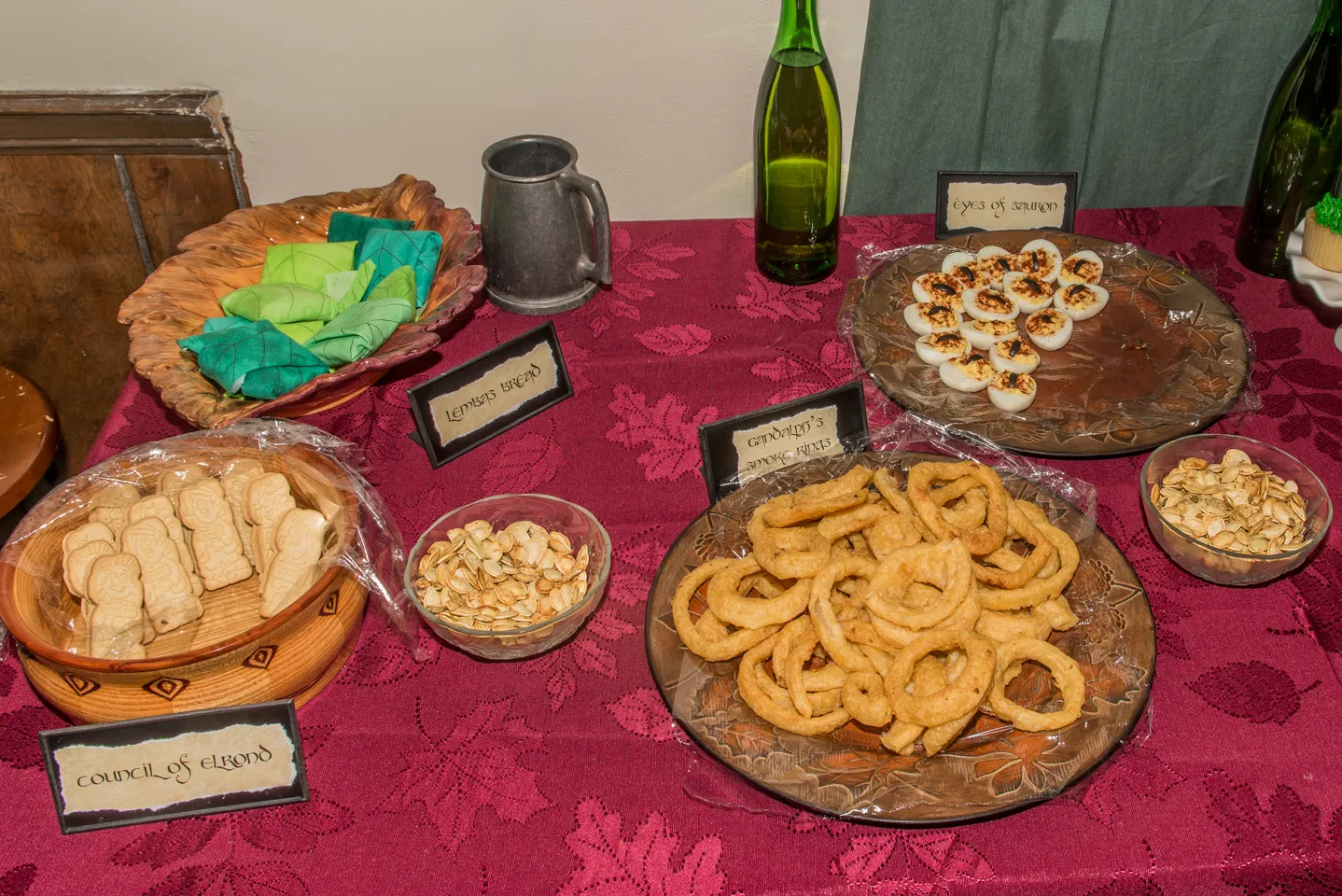 Simple Party Snacks
On the other side of the spectrum, my daughter's 8th birthday party featured snacks named after Minecraft items: Redstone (strawberries), Carrots, Trap Doors (square pretzels), TNT bundles (Twizzlers), Melons (Watermelon), and Fish (Goldfish crackers).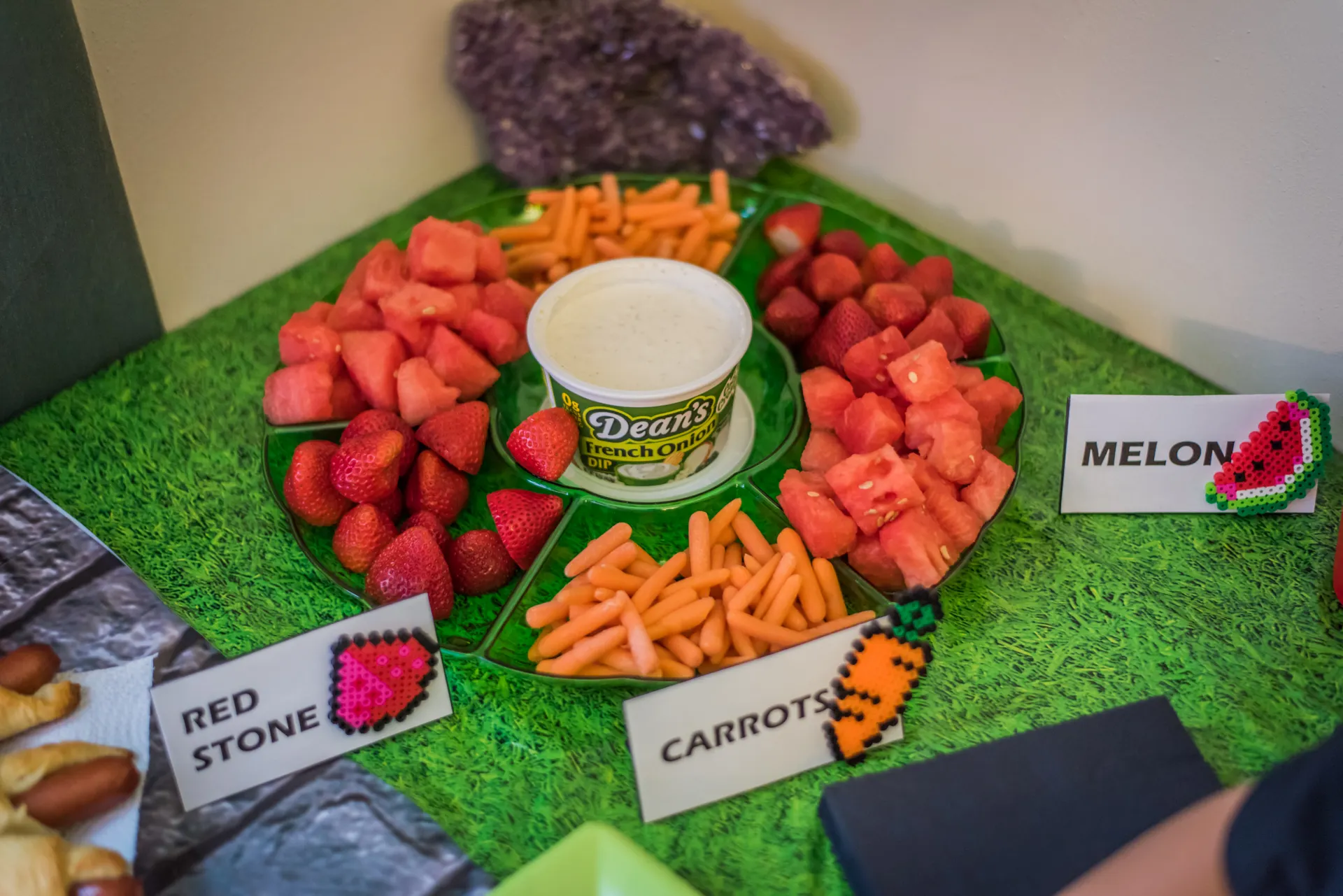 Go with the Party Theme Flow
My best advice is to go with the flow…of your party theme. A quick search online (try Pinterest for some great themed recipes) will reveal tons of ideas. For instance, when we decided to host a Hogwarts-style dinner at our last Halloween party, I searched for "Harry Potter dinner recipes" on Pinterest. Here are just a few of the ideas I found:
Hagrid's Rock Cakes

Harry Potter Arachnid Balls

Harry Potter Pumpkin Juice (we tried this; it was

really

good)

Ron Weasley's "Everything but the Kitchen Sink Pie"

Harry Potter Rice Pudding
This list doesn't even include the more general "Tasty Harry Potter Recipes" pins I saw scattered throughout my search results. The point is, a search for "your theme + recipes (or snacks)" will typically provide you with plenty of ideas for everything from dip recipes to cake designs, and beyond.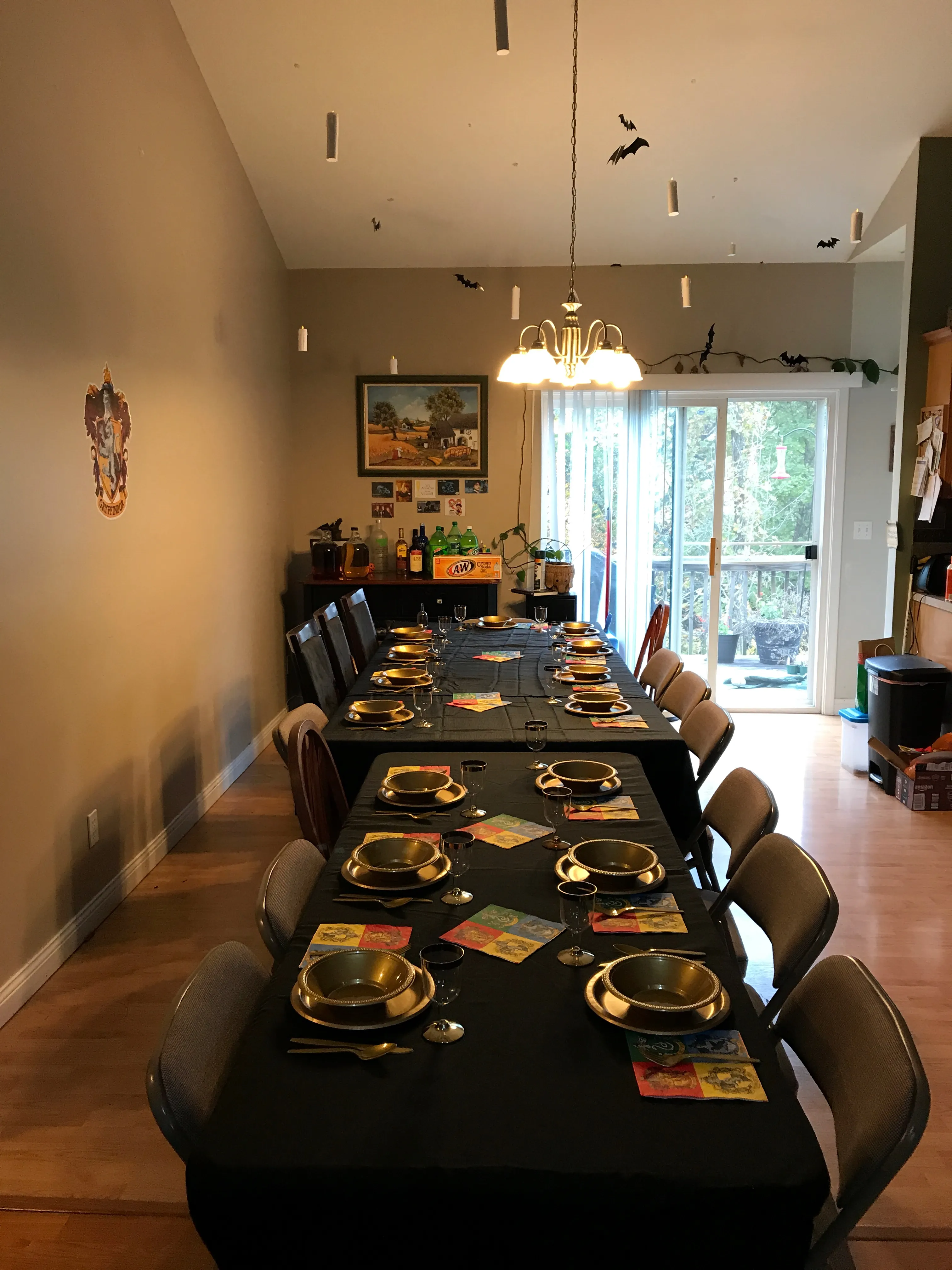 Other Factors to Consider
Some other factors to consider when planning your party menu include:
Party time – Are you planning your party around the lunch or dinner hours?

Other activities – If your party is activity-light, you might want to consider a more formal dinner to pass the time and elicit good conversation.

Party venue – A party at a venue without access to a kitchen would make it hard to offer more than just simple snacks.
Universal Party Snacks That Are Always a Hit
So now that you've figured out how to go about deciding whether to offer just snacks or a full meal, here are a few ideas for universal party snacks that can easily be labeled to fit nearly any theme:
Veggie platter – If you think about it for a little while, I imagine you can come up with some cute theme-specific titles for your veggies. Here are a couple examples:
For our How to Train Your Dragon party, carrots and celery sticks became "Veggies from the Gardens of Berk."

For my son's Octonauts party, carrots were "Buncha Muncha Crunchy Carrots" (which is what one of the characters calls them).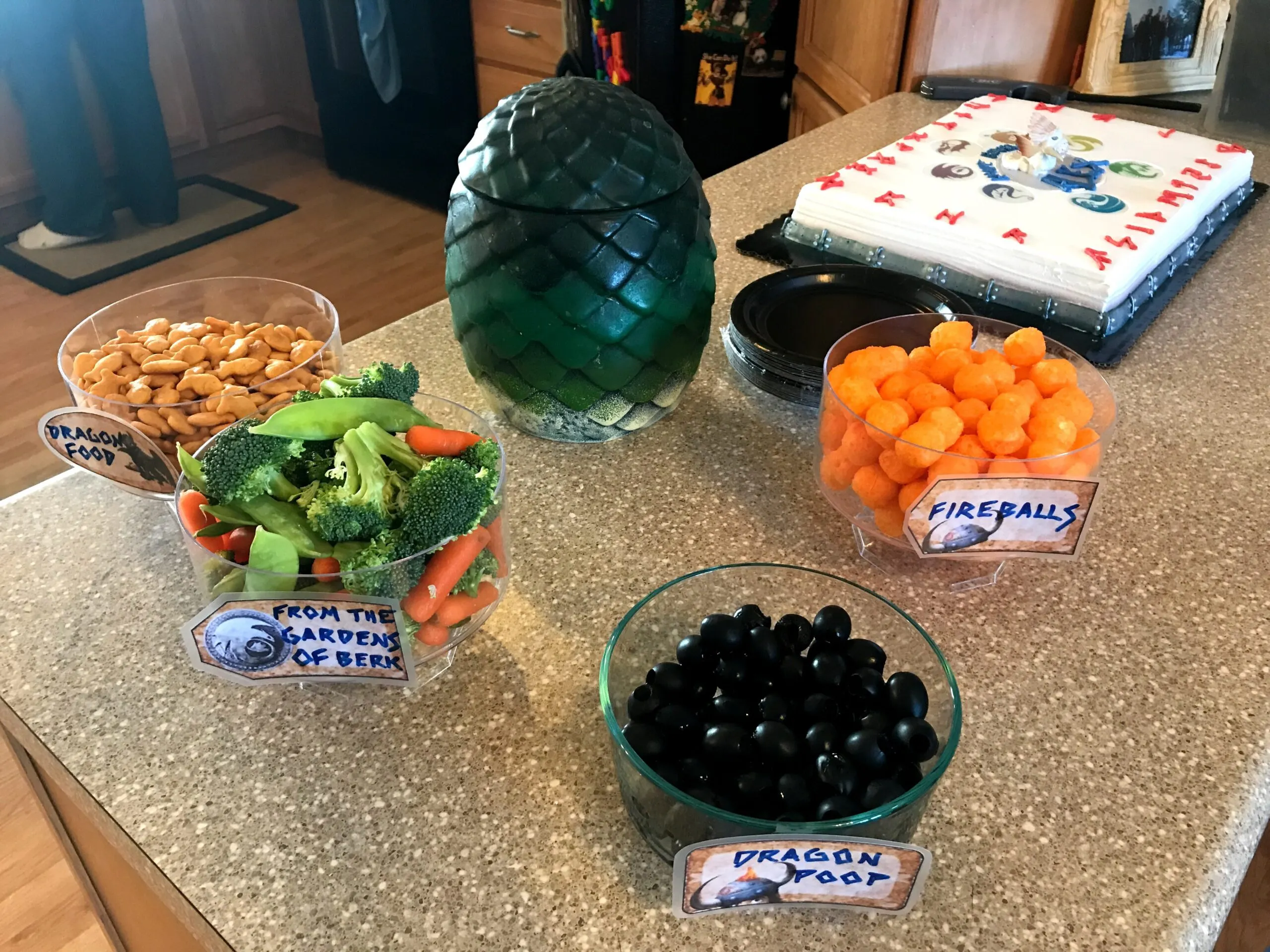 Fruit platter – I honestly think labeling fruit is even easier than veggies:
For my daughter's super hero party, pineapple and blackberries on skewers were guarded by Batman, who sat on the platter next to them (Batman was designed with perler beads).

For a recent vampire-themed party (for adults), we set out strawberries, cherries and blackberries. No label was necessary!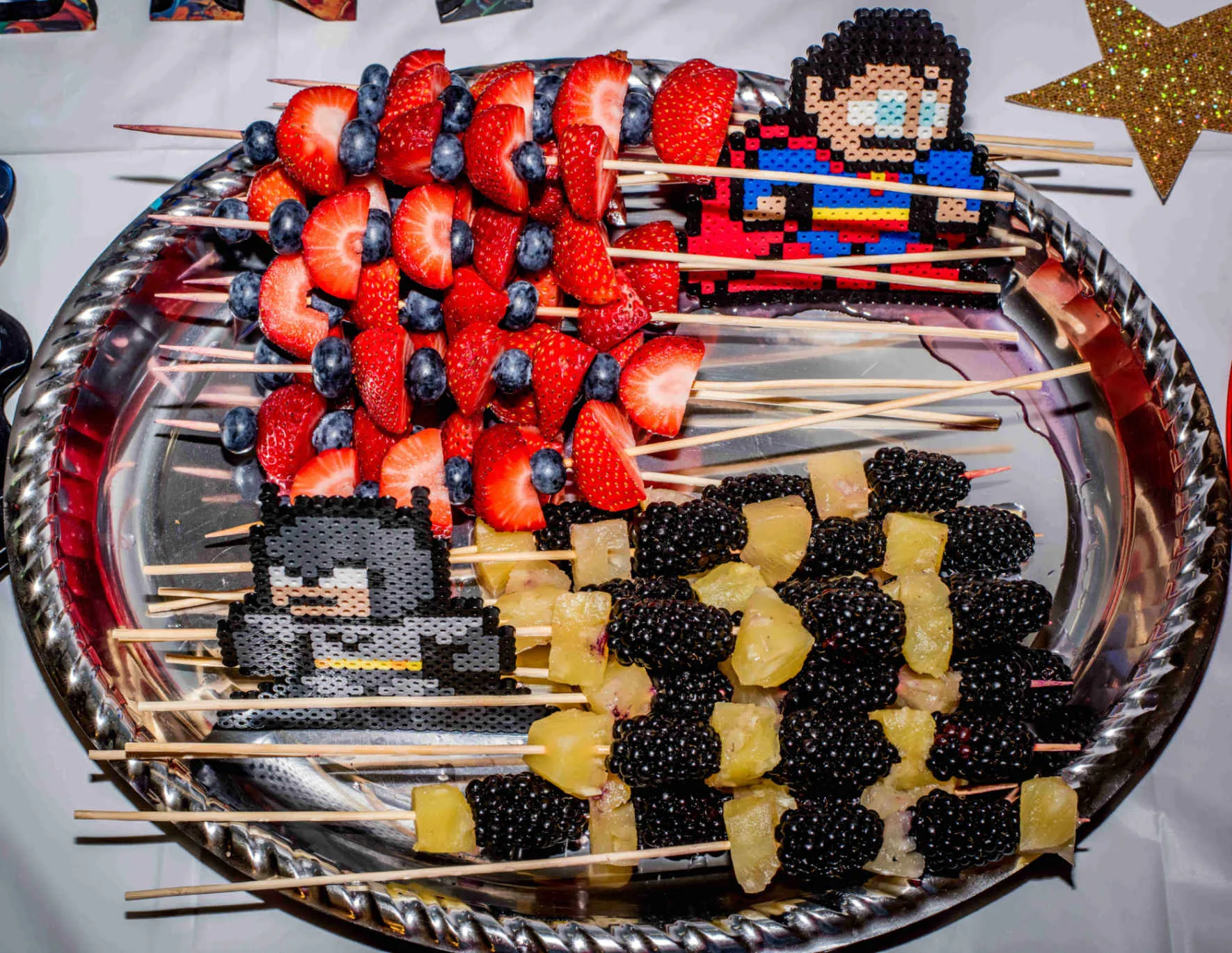 Juice – I purchased a decorative, glass juice dispenser a few years ago that's got to be one of the best party buys I've ever made. With the addition of a paper label, it can be converted into just about anything:
Joker Juice for a Batman-themed party (lemonade with blue food coloring added)

Lava Juice for my daughter's Minecraft party

Jellyfish Juice for my son's Octonauts party (blue raspberry punch)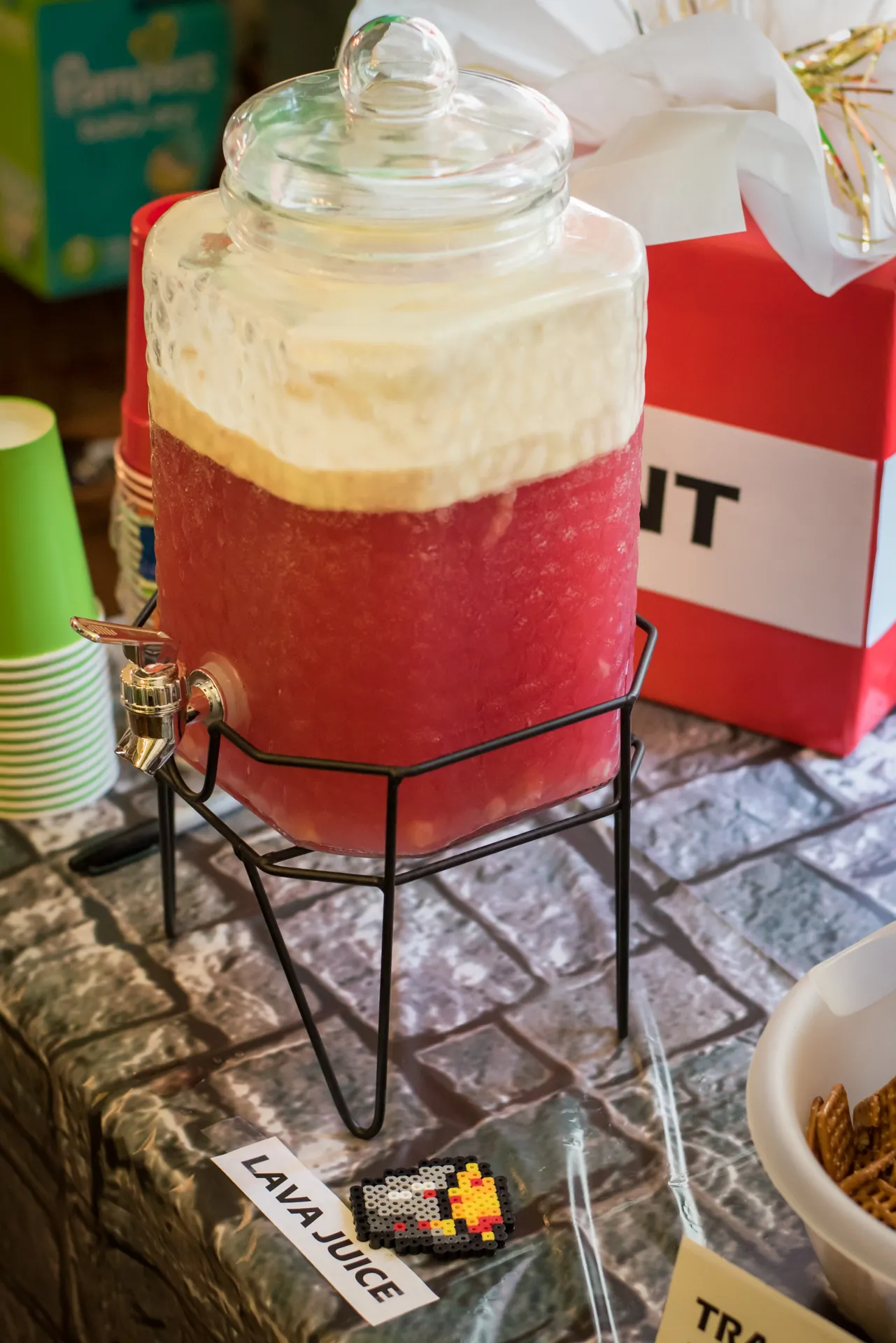 Crackers or Chips – Because I'm mostly planning parties for younger kids (vs. adults), I typically offer some kind of cracker or chip as a snack, even though they aren't the healthiest options:
Goldfish Crackers are perfect for an ocean-themed party or even a How to Train Your Dragon party (Toothless loves fish).

For my son's Octonauts party, I purchased some hummus and blue corn chips, and then cut up a red pepper and transformed it into an octopus surfacing from the depths of the hummus container.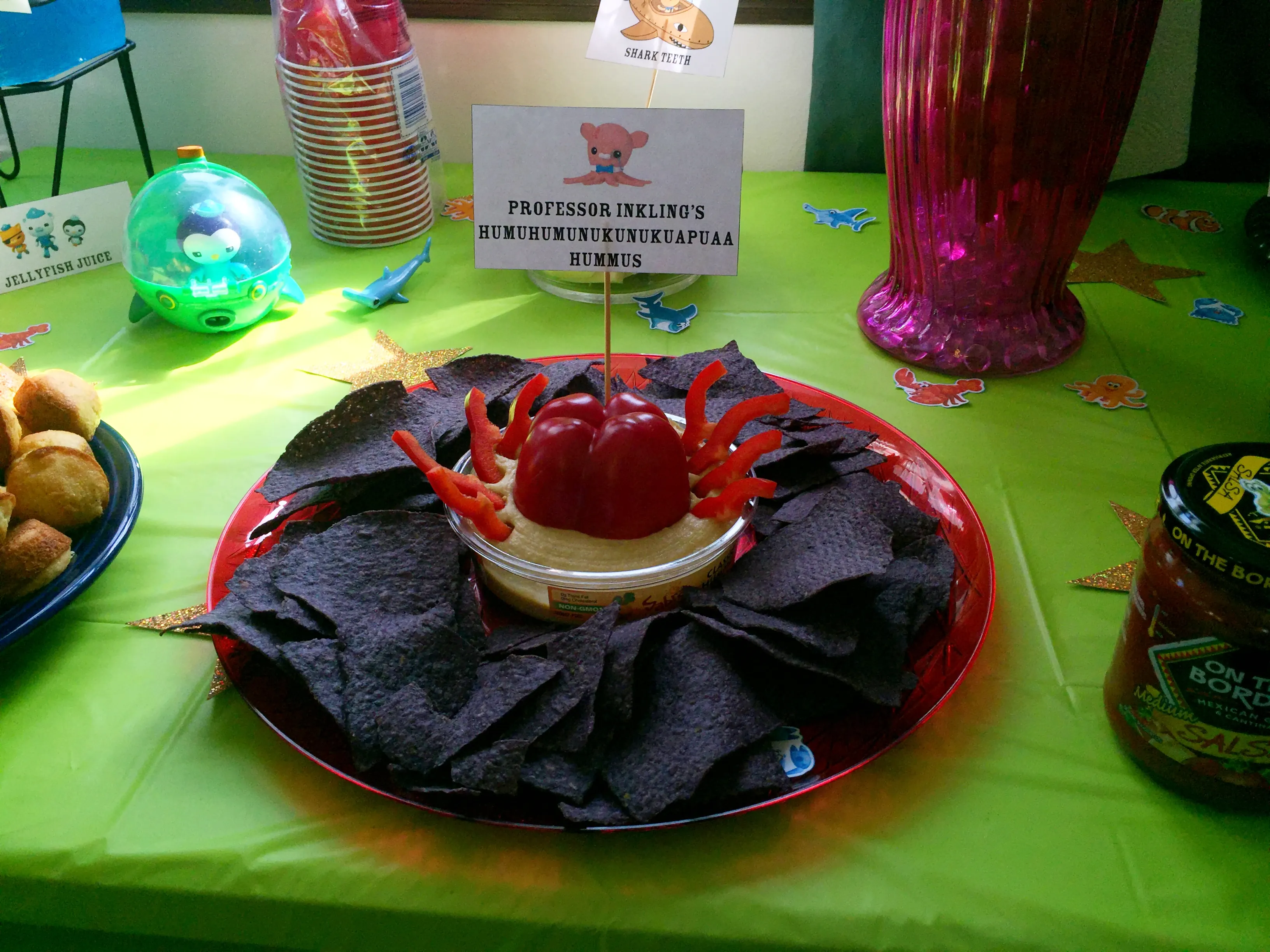 Cupcakes – Oh, my goodness, don't even get me started on all the cute cupcake designs I've found for the various themed parties I've hosted:
Cupcake fish for an ocean party

Cupcakes with different colored icing to represent the colors of the rainbow (for an art party-the cupcakes were displayed on a paint palette)

A "cupcake cake" with a phoenix and red, orange and yellow icing for a mythical creatures party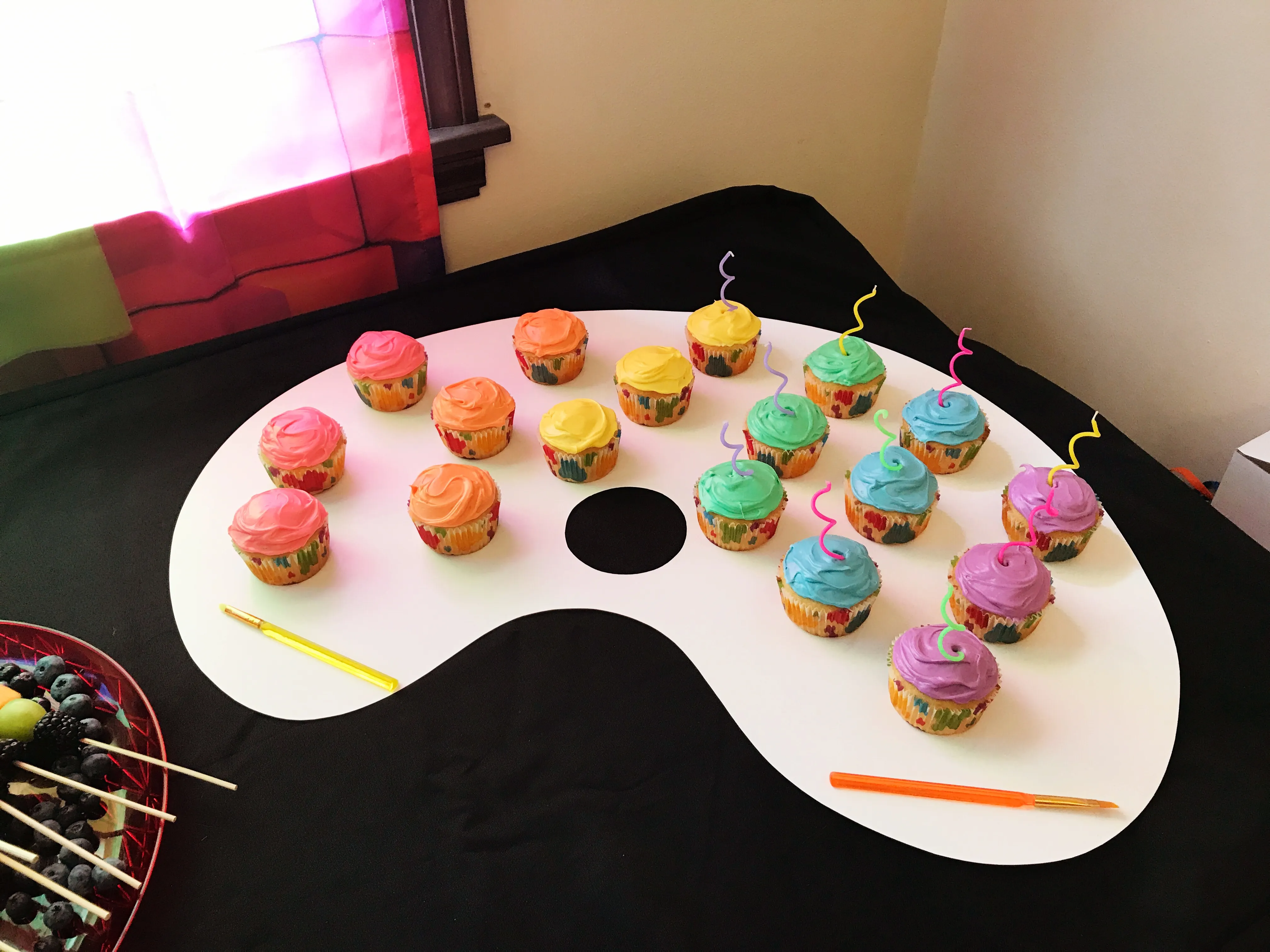 Final Thoughts
I hope these ideas have been helpful. For more ideas (because there are tons of them), please connect with Details Party Designs through the social media outlets below.